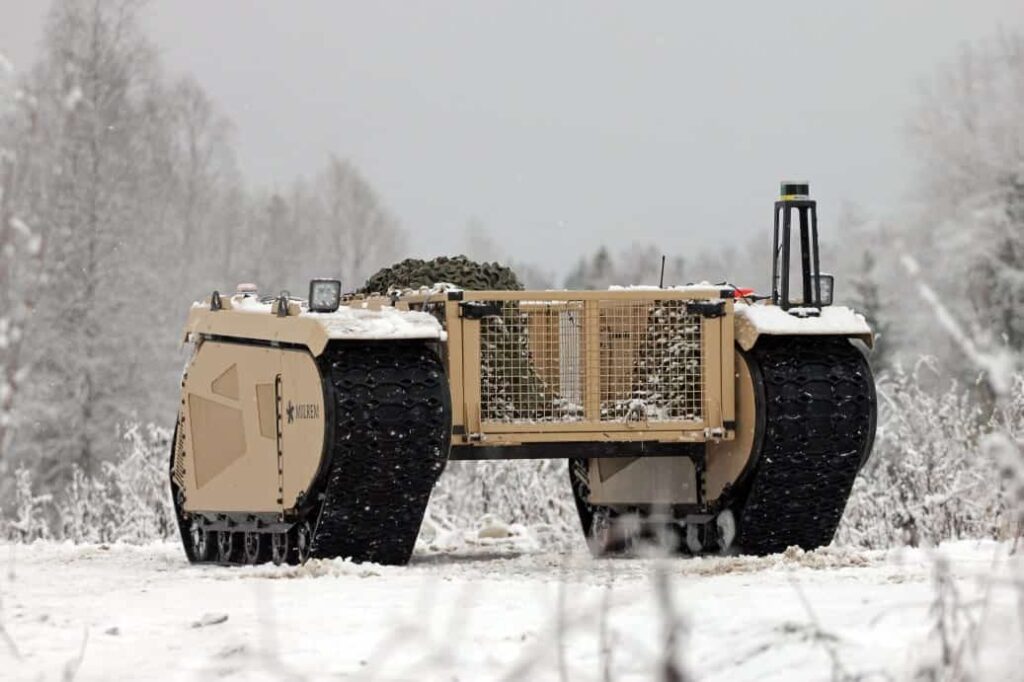 Milrem Robotics has announced that it has developed and demonstrated an autonomous waypoint navigation solution for its THeMIS unmanned ground vehicle (UGV). The new solution is Milrem's first step towards providing combat units with autonomous warfare systems.
This solution allows the UGV to drive along a predetermined route without the need for the operator to remotely control it. A practical usage of such a system would be providing perimeter security – a UGV with different sensors patrols a campsite autonomously and detects vehicles or persons advancing on friendly positions.
Such UGVs can also be equipped with different weapon systems to take action against enemy forces. The trigger would however be strictly in the hands of a human operator, to whom the unmanned system would send an alert based on collected information.
"Autonomous systems are a game changer on the battlefield that will significantly enhance the capabilities of military units," said Kuldar Väärsi, CEO of Milrem Robotics. "This demonstration was only the first example of the autonomous capabilities we are developing. Adding autonomous functions will make our warfare systems more efficient and easily adaptable into armed forces."
"Developing autonomous systems for off-road military and industrial environments is a challenging assignment. While self-driving cars and delivery robots rely on a highly structured environment, such as roads and road markers, the UGV has to make its own road over and through rough terrain," said Henri Kuuste, System Architect at Milrem Robotics. "Many military scenarios rule out the use of clearly visible active sensors and GNSS location data. Signal jamming, damage and dirt are a constant factor when developing for these kinds of applications," he added.
The waypoint navigation solution was demonstrated as part of a wider performance at the Estonian Defence Forces firing range near Tapa. Together with weapon systems manufacturers FN Herstal, live firing tests of the joint product THeMIS with the deFNder Medium remote weapon station were also conducted.