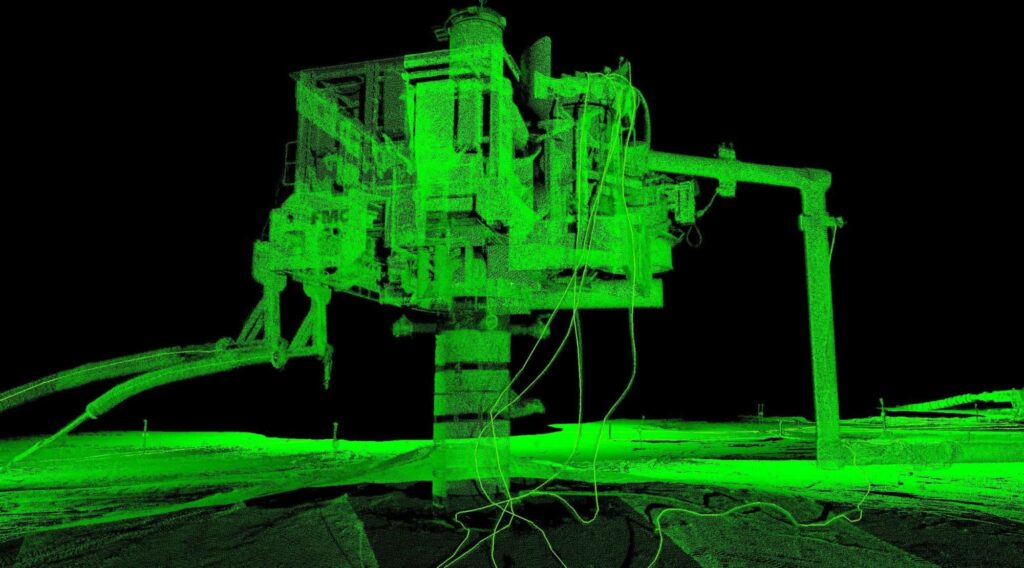 3D at Depth, a provider of advanced subsea LiDAR systems and solutions, has announced that it has partnered with iQ3Connect (iQ3) to deliver a new data visualization tool to help clients build, maintain, map and monitor subsea assets, environments and resources. The partnership leverages the unique features of 3D at Depth's subsea LiDAR data and the power of iQ3's augmented reality (AR) and virtual reality (VR) platform to transform the value of offshore survey data collected by platforms such as ROVs (Remotely Operated Vehicles) and AUVs (Autonomous Underwater Vehicles).
Powered by iQ3's cloud-based software platform, users can access 3D at Depth's subsea LiDAR data through a secure, optimized web-based portal. The technology creates an immersive VR environment with true 1-to-1 3D scale models generated using repeatable, millimetric subsea LiDAR data inputs. Using a laptop, desktop or smart device, geographically dispersed teams can collaborate within a single VR session and be present in the same scene. iQ3Connect's underlying technology runs from a computer aided design (CAD) based platform allowing simulation of structures overlaid with subsea infrastructure.
The ability to explore and experience 3D content as if users were actually onsite with a digital representation of physical assets or the surrounding environment creates a seamless workflow environment from reality capture to virtual immersion. Subsea LiDAR 3D data can be viewed and discussed with minimal changes to current installed geographic information systems (GIS) or big data hosting platforms. From data acquisition through data visualization and analysis, challenges faced by subsea survey programs are attributed to connecting actionable data to the right resource at the right time. 3D at Depth's Subsea LiDAR VR Platform lowers the barriers and allows multiple users and key decision makers to "see" the same data together for greater insight and better decisions.
"iQ3Connect has been on the forefront of developing powerful AR and VR technology. Their expertise in industrial and engineering VR technology running on CAD based systems was a pivotal factor in our decision to partner," said Neil Manning, Chief Business Development Officer, 3D at Depth. "Now, we can leverage the convergence between iQ3's VR web-based platform and 3D at Depth's subsea LiDAR data to allow customers greater connectivity to access the critical data they need to make better, more effective decisions. We are excited to move this partnership to the next level as we develop additional innovations to transform the digital oilfield."
"3D at Depth's leadership role in bringing commercial subsea LIDAR solutions to market made them a perfect lead to advance our technology in the offshore and marine sectors," said Michael Bloor, Vice President of Sales and Marketing, iQ3Connect. "Our goal is to unlock the power of data through easy to use and productive AR and VR solutions that foster better decisions across the value chain."