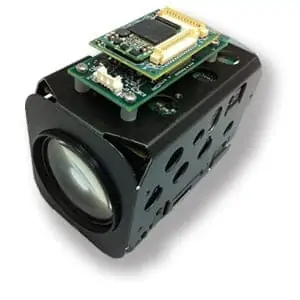 SightLine Applications has announced the release of its version 2.24 software update for its Video Processors. The updates add new capabilities and improve performance throughout.
The new release adds support for Revision C of Sightline's 3000-OEM multi-channel video processing platform, allowing the new revision to be used as a drop-in replacement for existing 3000-OEM integrations. The unit now has a 6W max power consumption in Single DSP mode and 10W max in Dual DSP mode.
The new software also enables the 3000-OEM to support 1080i input, output of separate video streams on HDSDI and HDMI, and compatibility with Airborne Innovations' micro Global Shutter camera.
A variety of new detection and tracking features for counter-UAS (unmanned aircraft systems) applications have also been added, including:
New drone detection / tracking modes designed to find and track small, dynamically moving UAS
A track-model pause mode to allow tracking through large, known obstructions or events
Radiometric Detect algorithm split into two separate algorithms – Blob Detection and Radiometric Detection. Blob detection finds objects which have brightness levels different from the surrounding area, and Radiometric detection finds objects within a defined amplitude range for ISR integrators
Multi-PiP with detection. Small picture-in-picture windows can be opened with each detection to aid operator situational awareness and analysis
New dashed-line reticle when track confidence is low
Landing Aid sample code support of Pixhawk APM (in addition to PX4 and native MicroPilot support)
The full release notes for the new software can be found here.