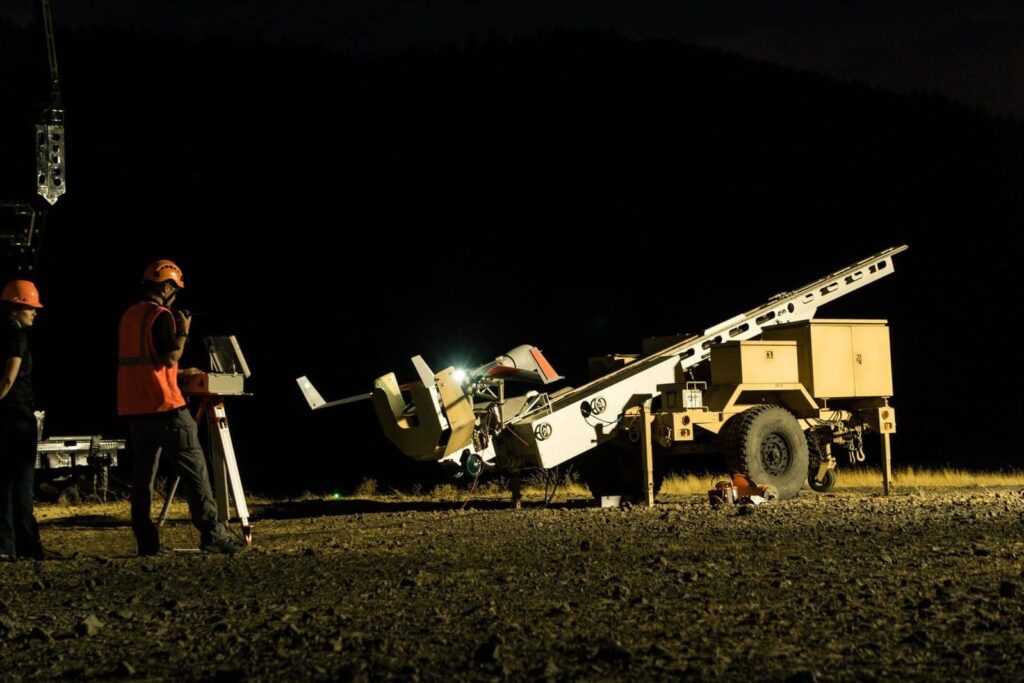 Insitu has announced that together with Esri, a specialist spatial analytics company, it has successfully completed test flights for a new way to support firefighting efforts using state-of-the-art software for firefighters and first responders. The flights were held at the Warm Springs, Oregon, Federal Aviation Administration (FAA) Unmanned Aerial System (UAS) Test Range, a member of the Pan Pacific FAA UAS Test Site for commercial UAS testing. The national FAA test site program facilitates the UAS industry in meeting strict customer needs and qualifications.
A week after successfully completing customer acceptance test flights, Insitu deployed its INEXA Solutions professional aerial remote sensing teams to aid firefighters in suppressing the Eagle Creek fire in Oregon. Collaborating with customers to identify business challenges, INEXA Solutions professionals use a continually expanding suite of capabilities such as INEXA Control (ground-based command and control), INEXA Cloud, INEXA manned and unmanned air vehicles including ScanEagle, and INEXA sensors and analytics to provide custom solutions and answers to mitigate business challenges.
Coordinating with the Oregon Department of Forestry and other governing entities, Insitu's ScanEagle system provided near real-time data for firefighters and first responders, resulting in heightened emergency response efforts, increased situational awareness and safety, and supported planning and resource allocation. Equipped with electro-optical (EO), in daylight, infrared (IR) video for nighttime flights, and mid-wave sensors, the ScanEagle surveyed fire lines at night over the Eagle Creek wildfire, which had spread to nearly 49,000 acres throughout the Columbia River Gorge region.
"Throughout the difficult Eagle Creek wildfire, our thoughts have been with our friends and neighbors impacted by this unfortunate event," said Mark Bauman, Vice President, and Co-General Manager, Insitu Commercial. "We stand prepared to assist local authorities with ongoing operations in any way we can, and we extend our gratitude to all of those working hard to contain the fire."
The ScanEagle can supplement manned firefighting fleets by operating during dense smoke and at night, when manned aircraft typically cannot fly. Infrared camera technology is utilized to penetrate smoke and gather and disseminate geo-referenced still images of points of interest. These images allow Geographic Information System (GIS) specialists to perform analysis using Esri's Geographic Information System ArcGIS software.
As the sole aviation over watch within the temporary flight restriction, the ScanEagle provided persistent nighttime oversight, and monitored the progression of the fire. Insitu coordinated manned and unmanned aviation assets, and through data collection, analysis, and integration capabilities, produced near real-time georeferenced spatial data (maps tied to specific known locations). Thus, incident commanders, firefighters, and first responders had data that delivered updated incident perimeter maps, identified spot fires, located fire lines and hotspots, and provided near real-time video feed and still images of critical infrastructure, historical structures, and more.
"Prior to pursuing any new effort, we consider the reasons we exist as a company — we call it our 'why,' explains Jon Damush, Insitu's Chief Growth Officer. "Insitu's 'why' is to pioneer and innovate in all that we do to positively impact people's lives and change the course of history," he continues. "This statement guides our actions and investments, and is precisely why we are doing the things we are doing to help those in need with our unique technologies and professional approach to aviation."