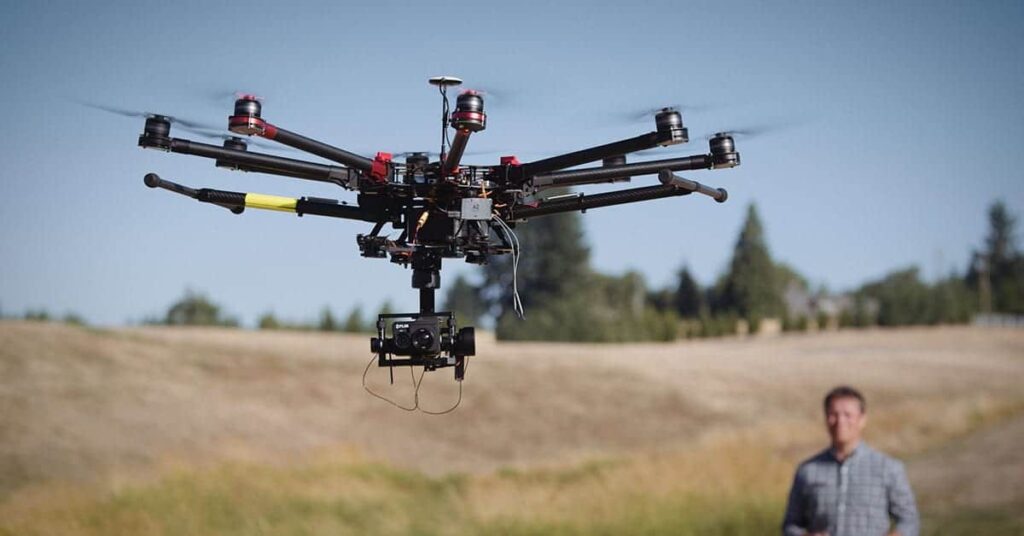 FLIR has announced the company's most advanced commercial drone camera and aerial mapping system, the dual sensor FLIR Duo Pro R.
Featuring both a thermal sensor with radiometry and a visible camera, the FLIR Duo Pro R gives professional drone operators the range and image detail needed to capture actionable thermal and visible imagery in a single drone flight.
The on-board sensor suite also includes a fully integrated GPS receiver, IMU, magnetometer, and barometer that provide all the data needed to create accurate orthomosaics from an airborne platform without integrating to external flight controllers.
Ideal for a wide range of high-performance commercial, industrial, and public safety drone applications, the FLIR Duo Pro R allows operators to switch between thermal and video cameras in flight. With the option of a 336×256 or 640×512 thermal resolution sensor and a high-definition 4K color video camera, the FLIR Duo Pro R uses FLIR's patented multispectral dynamic imaging MSX technology to emboss high-fidelity, visible-light details onto the thermal imagery to improve image quality.
The camera also offers a thermal, visible picture-in-picture mode, and records raw video and stills to two dedicated microSD cards.