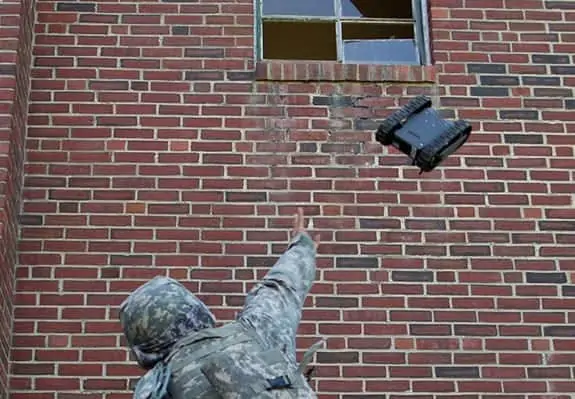 Endeavor Robotics, a developer of tactical ground robotics, has announced that it has been awarded a contract for 75 FirstLook unmanned ground vehicles (UGVs) from the United States Government for immediate operational use.
FirstLook robots are widely fielded worldwide across multiple sectors, including military, law enforcement and the energy industry. The five-pound 'throwable' robot can be dropped 15-feet onto concrete without sustaining injury. The day/night cameras and two-way audio provide the user with immediate awareness of their surroundings. FirstLooks are often used in assessing dangerous situations, clearing buildings, and detecting IEDs. The robots can climb up to seven inches and can 'self-right' when flipped over.
"FirstLook is the most preferred lightweight reconnaissance robot in its class because of how easily and quickly it can be deployed while withstanding the abuse of ground operations," says Tom Frost, Endeavor Robotics President. "It gives me great pride to know that we are doing our part each and every day to reduce human exposure to potentially lethal situations."
The remote controlled FirstLook acts as 'eyes and ears' allowing the human operator to increase their stand-off distance from potential threats.
Watch a video of the FirstLook in motion below: