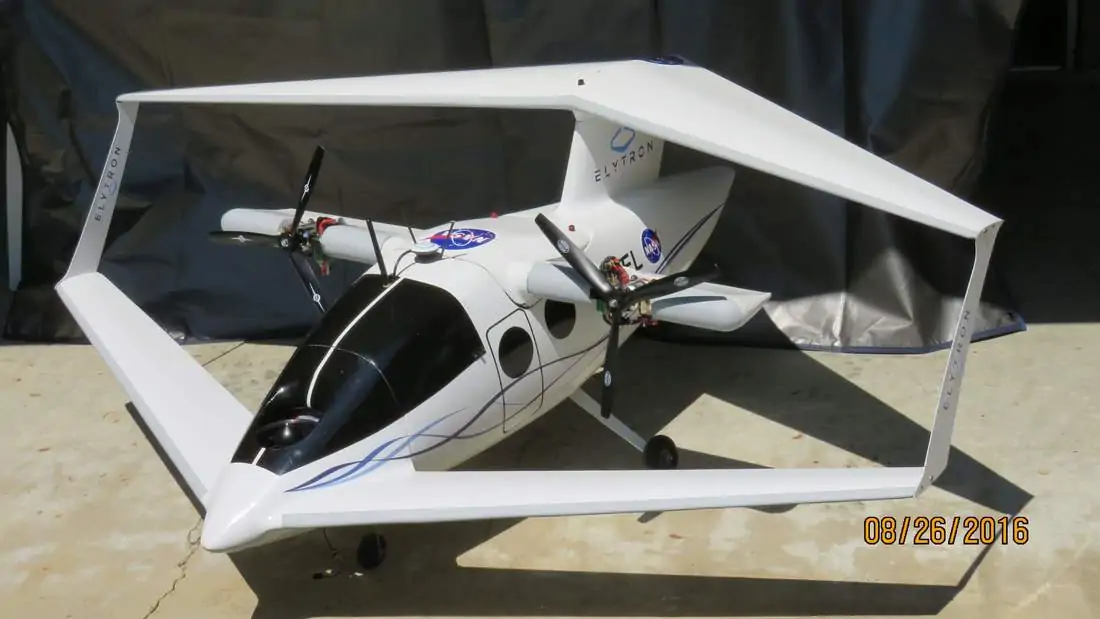 VTOL AEROSPACE (formerly Elytron Aircraft LLC) has announced details of its UAV Converticopter™ line (CVC), designed for industries that require both VTOL support and long-endurance flights, plus the ability to fly in any type of weather and wind conditions, such as Air Surveillance, Border Patrol, and Search & Rescue.
Building on their existing manned convertiplanes, VTOL AEROSPACE has developed new unmanned versions following extensive use of flying proof-of-concepts at different scales, going from compact unmanned test vehicles up to a 28-ft manned prototype. The patented technology blends the features of a tilt-wing inside a fixed box-wing, and the airframe has been optimized for the following typical flight pattern:
Vertical take-off with considerable payload
Self-stabilizing and self-rectifying hover flight transition
Rapid and safe conversion to conventional flight
Adaptive flight patterns based on the selected mission, including low-speed loitering
Extended flight time due to a low-drag, high-lift airframe
Ability to land vertically any time in the midst and/or at the end of the mission.
It was verified and corroborated through systematic simulations and flight tests, that the production airframe would benefit from an L/D ratio above 15.0 at loitering speeds, allowing very efficient and extended flight time.
A compact Converticopter version (CVC96) is available with a wingspan of 8-ft, allowing loiter flights of up to 1.5 hours using battery power alone, and in excess of five hours using an electric hybrid power plant. Larger payload sizes and longer flight times may be achieved by scaling up the airframe, and its power source, up to 40 ft in wingspan.
A 20-lb scale model UAS was used during testing which included comprehensive CFD simulations in and out of ground effect (IGE/OGE), high-speed tests on moving rig, wind tunnel tests conducted at NASA Ames, and free-air test flights. This has led to the collection and compilation of 100s of performance data points, allowing the company to fully qualify the airframe after such an extended evaluation phase and prepare it for scale production.