KDE Direct, a leading designer and manufacturer of high quality components for single- and multi-rotor unmanned aerial systems (UAS), has developed custom and off-the-shelf brushless motors, electronic speed controllers (ESCs), and military-grade propeller blades can be utilised in a wide range of professional UAS applications.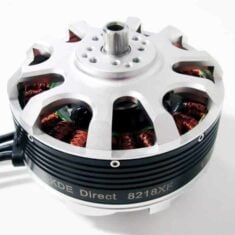 KDE's Multi-Rotor Brushless Motors are aerospace-grade products designed specially for heavy-lift commercial and industrial UAS applications. The motors feature a high-efficiency 28-pole design and triple-supported, ABEC-7 angular-contact and radial bearings for high-thrust capacity and extreme durability.
Find suppliers of Motors & Drives for UAS >
The motors also incorporate high-temperature solid-core copper windings, silicon-steel stator laminations, Kevlar tie-wraps, and an integrated centrifugal fan for cool running temperatures and sustained performance in even the most extreme of conditions.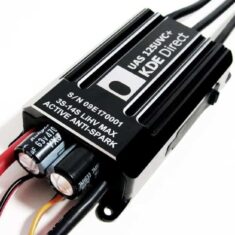 Optimized for use with the Multi-Rotor Brushless Motors, KDE's plug-and-play Electronic Speed Controllers deliver a high level of performance and efficiency for unmanned aircraft applications, and are housed in a rugged aluminium case and sealed for all-weather operation, allowing them to be utilised in harsh environments.
The Electronic Speed Controllers also include active anti-spark circuitry, protecting the critical connectors upon each initial plug-in and system power-up and prolonging the system's lifespan. The pre-loaded production firmware enables an array of essential technologies for UAS flight applications, such as Regenerative Braking, Dynamic Timing and Startup Power, and Motor Synchronization.
KDE's carbon-fiber Multi-Rotor UAS Propeller Blades are constructed from military-grade true carbon-fiber 3K materials. The propellers are provided in dynamically-balanced matched sets, allowing for quick install and swift operational readiness without the need for secondary balancing or other calibration.
Find suppliers of Drone Propellers >