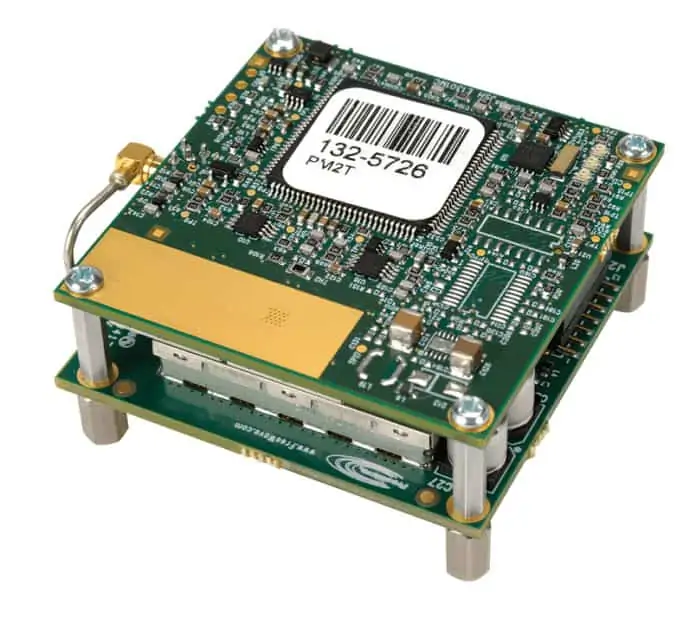 FreeWave Technologies, Inc. has announced general availability of its new rugged and secure MM2-5 Watt 1.3 GHz (13X5W) integrated radio for unmanned systems, military and OEM applications.
The MM2-13X5W radio offers enhanced security in an integrated package and is optimized for deployments in international markets. It features an external 5 Watt output, making the radio ideal for unmanned aerial systems (UAS), original equipment manufacturers (OEM) and military applications where reliability is paramount and space is at a premium.
"The MM2-13X5W brings the same rugged and reliable functionality that all FreeWave products are known for, but we've given it a small package to allow our customers the ease of integration in situations where space is a primary consideration," said Phil Linker, senior product line manager at FreeWave.
The MM2-13X5W is versatile, with the ability to function as a gateway, endpoint, repeater or endpoint/repeater, and provides exceptional security with proprietary frequency hopping spread spectrum (FHSS) technology. With line-of-sight range up to 90 miles, the MM2-13X5W can be deployed in settings in which lifesaving communications and security are paramount, including UAS applications, soldier training, environmental monitoring and other government and defense needs.
The radio also features:
115.2 and 153.6 kbps selectable RF data rates
TDMA, Super Epoch TDMA, and AES Encryption
Performance tests from -40 degrees Celsius to +85 degrees Celsius
Data link range up to 90 miles