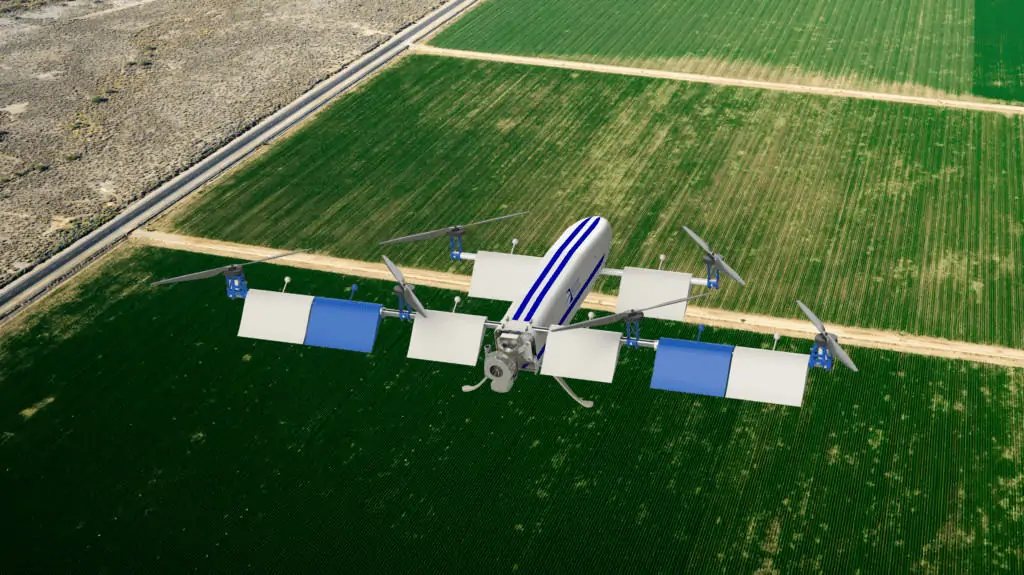 Advanced Aircraft Company (AAC) has confirmed that customer deliveries of the new 'Hercules' unmanned aerial system (UAS) will begin in December 2017.
The Hercules is a unique long endurance multi-rotor UAS that incorporates two new technologies: the aircraft incorporates a series hybrid electric propulsion system, and has patent-pending aerodynamic design improvements. These two technologies enable the aircraft to fly up to 3.5 hours or carry a four pound payload for two hours. The aircraft has a 36 pound gross weight and is intended for FAA Part 107 operations. Hercules is useful for many applications that benefit from long endurance such as precision agriculture, mapping, first responders, and infrastructure inspection.
The Hercules UAS offers unique advantages to UAS fleet operators: the increase in flight time dramatically improves the utilization of the workforce, enabling up to 45% reduction in the cost per acre for the operator to acquire data. Additionally the increased payload capacity avoids repeat overflights that may be currently require swapping payloads needed for complete data acquisition. The logistical footprint of the system is small because there is no need for a generator, battery charger, or extra batteries – simply add more gas to the aircraft and takeoff again – three gallons of fuel will power the aircraft for a whole day.
The aircraft is designed to be easily customizable for each fleet operator's needs. The design incorporates 2 modular payload bays: the first is the nose payload bay which is intended for a 1-2 pound camera turret; the second is the center of gravity payload bay. This bay can be used for additional payload or may contain a second fuel tank for the longer endurance flights. The aircraft supplies 50 watts at 28 VDC to the payload bays.
Hercules is powered by a hybrid propulsion system, including an in-flight generator and auxiliary battery. The combustion engine provides the long endurance and the battery provides the reliability should the combustion engine fail. The battery contains enough energy to fly the aircraft for an additional two minutes following the failure of the combustion engine, enabling the aircraft to make a safe landing.
Customers placing an order with a 20% deposit by September 1, 2017 will receive a 10% discount.