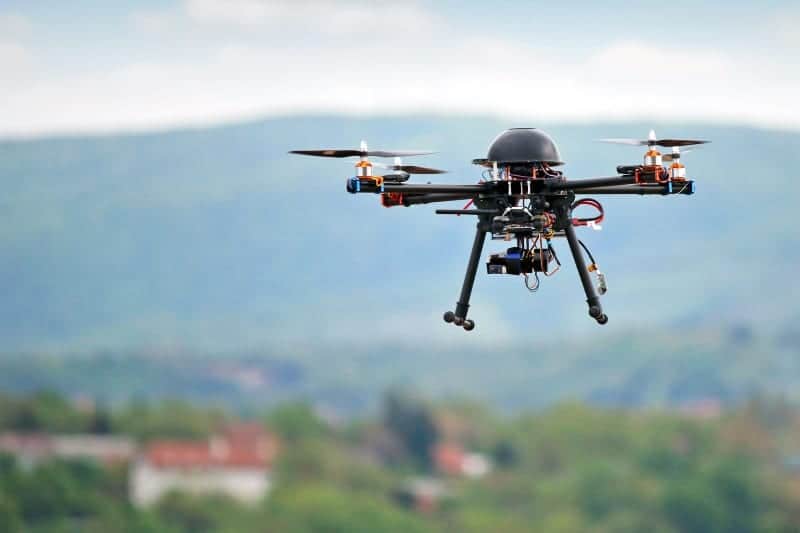 NTT DATA Corporation has announced the forthcoming launch of its airpalette UTM software package, which consists of an FOS (Flight Operation System) drone operation control function for businesses that use drones, and a UTM (UAS Traffic Management) core function for airspace managers.
The FOS function enables simultaneous remote operation of multiple drones, which will help improve the efficiency of work activities using drones, such as infrastructure inspections and disaster prevention activities. The UTM core function centralizes the management of position information of multiple drones operating in a certain airspace, and it will contribute to airspace safety by allowing quick transmission of alerts for dangerous situations to drone operators.
Recent technological advances of improved drone control stability, reduced drone prices, and deregulation of drone usage around the world has made it relatively easy to utilize drones for various purposes. Due to these trends, the types of services that utilize drones have been rapidly increasing in recent years and demand for drones is increasing, especially for performing dangerous or time-consuming tasks remotely. To efficiently use drones for businesses in such applications, the need for systems to easily create flight plans and make simultaneous operation of multiple drones possible are on a rise.
Meanwhile, the widespread use of drones is causing growing concern. When multiple business operators operate their drones at the same time in the same airspace, there are risks of drone to drone crashes and collision with manned aircraft if drones enter a restricted airspace such as near airports or heliports.
To resolve these issues, NTT DATA has developed the airpalette UTM software package for safe and efficient operation of multiple drones based on its expertise accumulated during more than 40 years of providing IT services to customers in the field of manned aircraft traffic control and management.
Features of the FOS function:
Remote operation of drones using various types of networks
Simultaneous control of multiple drones
Flight planning function (flight date and time; latitude, longitude, and altitude information of takeoff, passing, and destination points; air speed)
Drone self-position display function
Drone and user information management function
Map, restricted airspace, weather, and topographic information display and management function
Interfacing with business software or other external information (map information, weather information, information of other nearby drones, etc.)
Flight plan application function
Manned and other aircraft position information, NOTAM (notice to airmen), and radio wave coverage area information display function
Features of the UTM core function:
Overall monitoring function such as monitoring of multiple drone positions
User information management function
Flight plan confirmation function (flight date and time; latitude, longitude, and altitude information of takeoff, passing, and destination points; air speed; etc.)
Function for transmitting various information (flight plans of other aircraft, information of other aircraft, airspace information, NOTAM, etc.) to FOS
Flight plan verification function that takes into consideration map, restricted airspace, and topographic information
Manned aircraft information provision function
Mid-air collision possibility detection function
Inter-operator adjustment function (airspace management, air traffic status management, etc.)