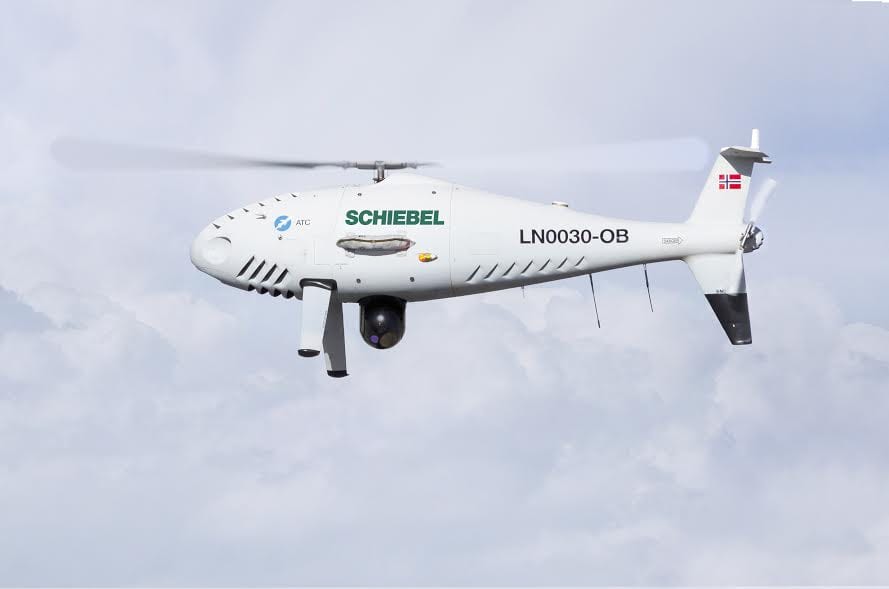 Schiebel has announced that its CAMCOPTER® S-100 Unmanned Aircraft System (UAS) has been presented to the Norwegian Coastguard, Royal Norwegian Navy, Royal Norwegian Airforce, Norwegian Coastal Administration, Police Directorate and other Norwegian authorities during trials at Andøya Test Center (ATC).
During the event held in Northern Norway, approximately 300 kilometers north of the Arctic Circle, the CAMCOPTER® S-100 performed a series of challenging demonstration flights.
Taking off from Andøya Air Base, the S-100 presented itself as a valuable asset for coastal patrol tasks. The aircraft proved its capacity for providing essential data – such as the high-quality real-time EO/IR footage generated by L3 Wescam's MX-10 – and also successfully tracked vessels and found persons gone overboard.
In a separate exercise the CAMCOPTER® S-100 UAS demonstrated range clearance capability. Here, an area of around 2500 km2 was scanned for vessels.
Gunnar Jan Olsen, ATC's CEO, commented: "It was a pleasure to finally see the S-100 flying in Norway. Due to the great feedback of the representatives of the local authorities present during these two demo days, I am confident that this will not be the last time we see Schiebel around here."