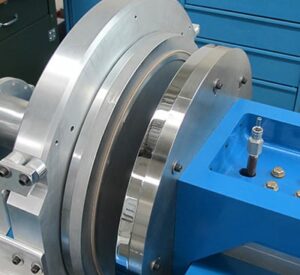 Bal Seal Engineering, Inc. has posted an on-demand webinar aimed at helping engineers understand and overcome the challenges of sealing in modern aerospace gimbal design. The session can be streamed from the company's website at www.balseal.com/webinars.
The webinar offers participants a deeper understanding of evolving gimbal design requirements as driven by advances in ISR, targeting, HEL beam, lasercom, and other systems (increased accuracy/pointing stability), aircraft design technology (reduced weight and improved performance ceilings), MIL standards and manufacturer demands.
The discussion also addresses the critical role of seals in gimbal performance, looks at the relationship between seal and gimbal hardware engineering, and explores seal material and design alternatives that can help meet specific survivability, pressure, media compatibility and life cycle/maintenance requirements. Seal testing criteria is also discussed.
James Mecredy, Global Market Manager for Bal Seal Engineering's Aerospace and Defense segment, says "customer need and interest" prompted his company to host the technical webinar. "There has been an increase in demand for this kind of information over the past five years, due to advances in technology and pressure on defense budgets to do more with existing equipment," says Mecredy. "Now, more than ever, engineers need to know how to optimize the performance of every component, especially seals. The right seal design and material choice can go a long way toward meeting other important requirements."
An on-demand version of the session is available to view here: www.balseal.com/webinars.