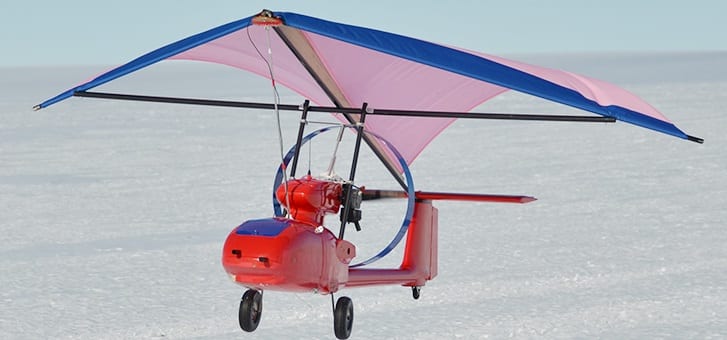 Terra Drone Corporation has announced the launch of the new "Terra Powerlifter" unmanned aerial vehicle (UAV) series, continuing its focus on developing technologies for the benefit of Australia's agriculture, construction and resource sectors.
Offering up to two hours' continuous flight time and capable of carrying a heavy payload of up to 10 kilograms, the UAV is fully integrated with the RIEGL LiDAR (light detection and ranging) laser measurement systems for 3D mapping.
Terra Powerlifter does not require a long take-off or extra flight stabilisation despite its heavy payload, far exceeding the industry average 1-2 kg payload and flight time of 15-20 minutes. Terra Drone's Brisbane branch chief, Tsuyoshi Honda, said the new series offered Australian industry a best-in-class solution that had been tested in the harshest climatic conditions.
"Terra Powerlifter has already proven its effectiveness in Antarctica, where it supported scientific research with continuous single flights of up to 40 kilometres. It has also proven its worth in aerial vegetation surveys and in measuring particulate matter, with its state-of-the-art Japanese technology providing the ultimate in surveying and mapping," Mr Honda said.
The company also recently launched the Terra Explore series, comprising an unmanned UAV with a spherical cage, offering significant cost and time savings during visual inspections of infrastructure such as buildings and bridges and construction sites, while significantly improving safety compared to visual inspections.
"Terra Drone is committed to giving Australian agriculture, construction and resource companies the most advanced UAV solutions available to enhance productivity and safety while curtailing costs. Our innovative approach has seen our products achieve superior performance, from the Antarctic to Australia and beyond," Mr Honda said.
Terra Drone provides surveying services direct to mining, construction and infrastructure management companies, benefitting from its significant experience in forestry and vegetation data capture, particularly in assessing encroachment on powerlines and critical infrastructure. Terra Drone is also active in the fields of precision agriculture, disaster relief, obstacle avoidance and UAV fleet management.
In Japan, Terra Drone has partnerships with leading mining and construction companies including Hitachi, providing fully automated UAV surveying and data analysis of construction sites. The company is part of the Tokyo-based Terra Group, which includes Terra Motors, the company that pioneered the electric motorbike market in Asia, currently selling 30,000 electric vehicles a year.
Terra Drone recently established an office in the Queensland capital of Brisbane to bring the benefits of its advanced technology directly to Australian industry.
Terra Powerlifter specifications:
Weight: Approx. 20kg (including maximum 10kg payload)
Length: Approx. 2200mm
Height: Approx. 800mm
Width: Approximately 2300mm
Power unit: 2 cycle gasoline engine 62cc
Flight time: Approx. 2 hours
Altitude: 3000m