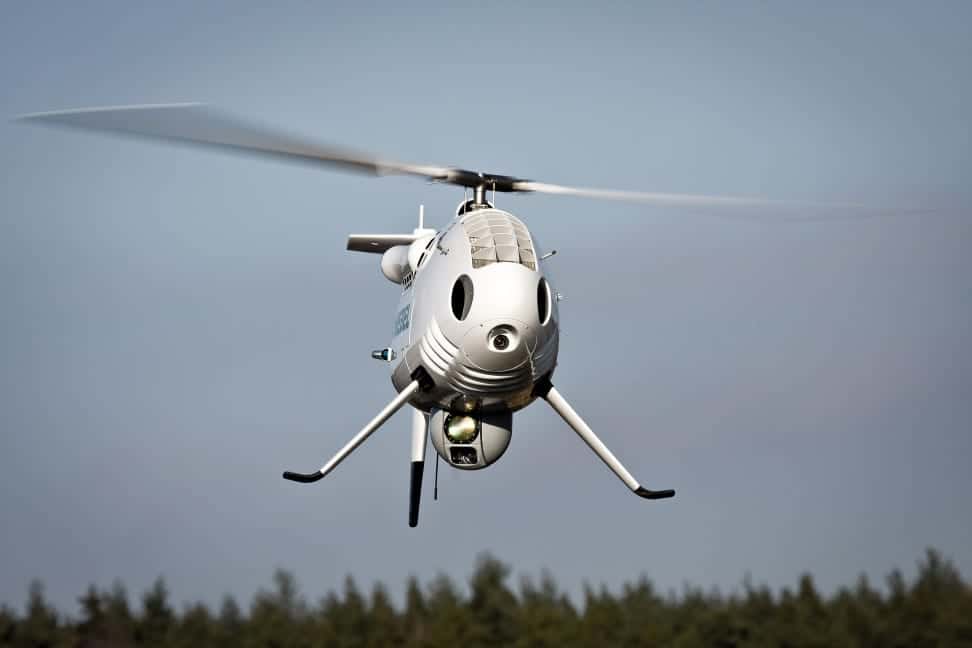 Schiebel has announced that it has been working with defense and aviation technology company Patria to integrate Patria's sophisticated Compact Airborne Networking Data Link (CANDL) communication network onto the CAMCOPTER S-100 Unmanned Aircraft System (UAS).
The two European companies' joint effort is the first step of an ongoing program of work examining how the CAMCOPTER S-100 can be deployed to directly support manned helicopter operations.
The S-100 is a Vertical Takeoff and Landing (VTOL) UAS, designed for both for military and civilian applications, that can be equipped with a wide range of payload combinations and is capable of carrying a 75 lbs/34 kg load for up to 10 hours.
Patria's CANDL is a single data link solution for communications requiring high reliability and provides a solid backbone to explore the benefits of Manned-UnManned Teaming (MUM-T) operations, where the combined strengths of each air asset can be optimized to increase overall situational awareness and enhance decision making.
Chris Day, Schiebel's Chief Technical Officer, commented: "Using the unmanned element of a MUM-T operation to provide both the forward and higher altitude view will help to keep pilots and the manned assets safe as well as improve overall mission effectiveness."