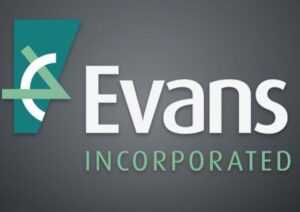 Evans Incorporated, a provider of human-centered consulting solutions, has announced the launch of its comprehensive CAARMA Unmanned Aircraft Systems (UAS) Solutions Suite. The CAARMA UAS Solutions Suite aims to deliver significant value to users across the aviation industry by safely and effectively expanding the use of UAS within the government and commercial sectors.
Evans, with 23 years of aviation experience that includes a decade of involvement in the National Airspace System (NAS), not only addresses the core programmatic and operational challenges of UAS, but also aims to ensure success through human-centered stakeholder management, program management, risk management, communications, facilitation and training – a proprietary blend of capabilities that are integrated into Evans' CAARMA Solutions.
According to Evans' founder and CEO Sue Evans, the company's CAARMA Solutions are proven to have saved the government over $10M on one project alone, through improved decision making and more efficient technology planning that generated cost avoidance measures.
Evans provides full-service support for air traffic control, pilot training, unmanned systems, flight planning, technical operations, human factors analysis, business integration, strategic planning, and aviation program management. Altogether, Evans' staff combines over 40 years of operational aviation expertise that is relevant to UAS.
Evans' CAARMA UAS Solutions Suite is tailored to give organizations of any size the tools they need to realize the benefits of an operational UAS program, for applications including video/photo technology, nspection of tall or remote structures, search and rescue, traffic and crowd monitoring, and pharmaceutical cargo transport.
At the core of the CAARMA UAS Solutions Suite is its four-part UAS Programmatic Readiness and Health Assessment, which is designed to minimize risk, maximize ability to exploit market-driven opportunities and optimize investment to realize the fastest possible outcomes. To drive value and increase productivity, the Assessment follows a continuum from identifying the need for UAS all the way to ongoing operations and maintenance of the program.
During this Assessment, Evans works with the organization to evaluate its capability to operate various aspects of a UAS program. Evans begins by reviewing resources, procedures, and business plans regarding hardware, software, piloting, flight operations and regulatory compliance. Evans also evaluates the organization's culture to develop a customized implementation plan that considers the human element to maximize the probability of success.
Sue Evans commented: "We launched the CAARMA UAS Solutions Suite because our broad experience in the NAS, coupled with our daily involvement with the Federal Aviation Administration's UAS program, gives us unparalleled insight into how to implement a UAS program."
Evans added: "The process employed by our CAARMA UAS Solutions Suite is focused on a sequential, inclusive approach that helps our customers in the Aviation Industry successfully embrace and profit from new initiatives and investments while working more effectively together. As a result, our clients can maximize the full potential of these efforts and reach ROI – Real Operational Impact."