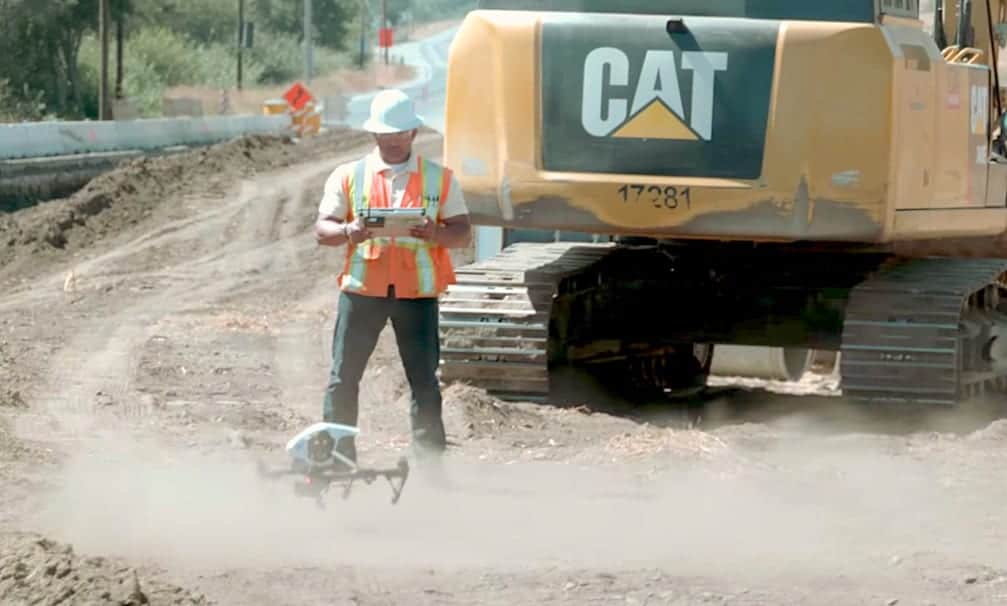 Airware has secured a strategic investment from Caterpillar Ventures which will allow Airware to accelerate programs that will enable Caterpillar dealers to offer their customers drone services and analytics solutions within the construction, mining, and quarrying industries. The drone services will include a core set of photogrammetry, mapping, and volumetrics tools, and a suite of advanced analysis and reporting modules.
Caterpillar dealer Bergerat Monnoyeur is to be among the first dealers.
Greg Arranz, General Manager, SITECH at Bergerat Monnoyeur added: "We are committed to bringing cutting-edge technology and world-class services to our customers. Airware is an established leader in putting drones to work for mining, construction, and quarrying. They understand the needs of our customers, what it takes to scale operations, and the importance of offering industry-specific analytics to drive better decision making. We're proud to bring Airware to our customers."
The investment highlights Caterpillar's commitment to developing Industrial Internet of Things (IIoT) technologies.
"This investment is a continuation of Caterpillar's commitment to help our customers be more productive and make improved business decisions," said George Taylor, Caterpillar Chief Marketing Officer & Vice President of the Marketing and Digital Division. "In collaboration with Airware, we are better positioned to offer drone services through industry-leading technology that helps digitize and optimize operations."
In September of 2016, Airware acquired Redbird, a drone analytics pioneer, to bring to market a powerful commercial drone solution for mining and aggregates. Today, teams from around the world are using the Airware Redbird solution to monitor day-to-day progress of their sites to improve productivity, worker safety, and operational efficiency.
"Commercial drone technology is becoming a necessity for construction, mining and quarrying organizations looking to increase overall productivity while cutting costs," said Jonathan Downey, founder & CEO of Airware. "Airware provides customers the combined power of an enterprise-focused workflow and industry-specific data analytics with the compliance and security features needed to scale drone operations."