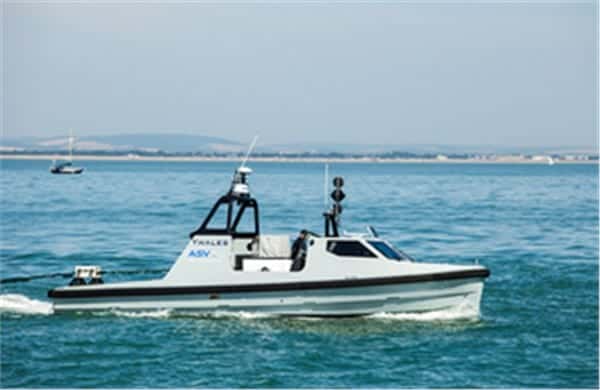 The UK Ministry of Defence and its French counterpart have announced the launch of the next phase of a £117 million joint Maritime Mine Counter Measures (MMCM) program. The MMCM program aims to develop and deploy an unmanned mine clearance vehicle will help keep personnel safe in challenging maritime environments.
The Minister for Defence Procurement Harriett Baldwin said: "This innovative project further strengthens the UK-French defence relationship and supports cutting edge research on both sides of the Channel. The development of advanced autonomous mine counter measures capability will safeguard our strategic interests, secure around 150 jobs in the UK supply chain, and protect our brave and skilled personnel."
The MMCM programme builds on the commitment of the 2010 Lancaster House Treaty to strengthen bilateral cooperation between the UK and France in order to improve collective defence capability within Europe and NATO.
Laurent Collet-Billon, Délégué Général pour l'Armement said: "Harriett Baldwin, Minister for Defence Procurement, and I launched today the construction phase of the MMCM project, cornerstone of France's "Système de lutte anti-mines future" (SLAMF) programme. It is a step further in the accomplishment of the strategy initiated since the Lancaster House Summit in 2010 aimed at strengthening the effectiveness and operational interoperability of our mine warfare systems, and to support the excellence of the Franco-British industrial base."
Such cooperation allows the UK and France to share costs, build expertise, and increase the ability of the two countries' Armed Forces to work together effectively and flexibly. A prototype will be delivered to each navy in 2019.
Led by Thales, the joint programme draws on the expertise of companies from both sides of the Channel to the benefit of both nations. Work will be shared between UK and French supply chains, as will the export opportunities arising from the new technology. The programme will secure around 150 jobs across the country, including Somerset, Manchester and Fareham. The delivery of the programme will also open up opportunities for further collaboration on equipment and operations.