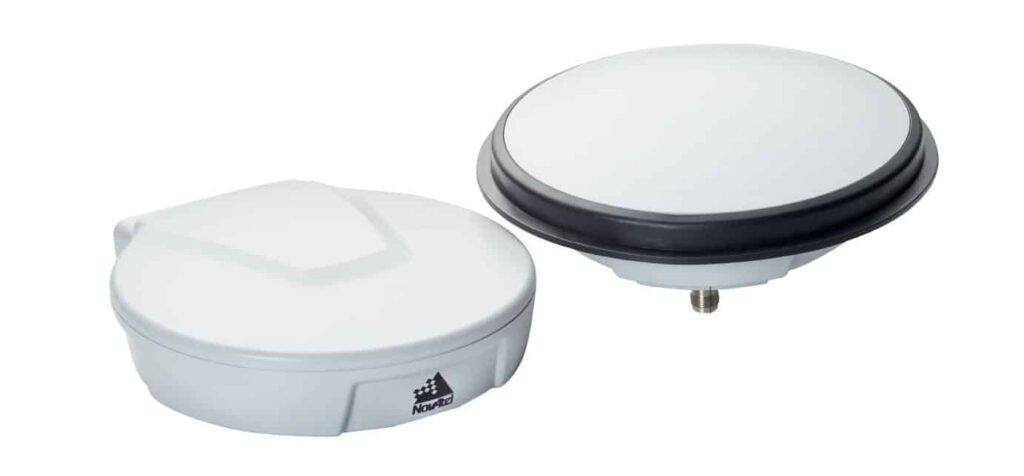 NovAtel Inc. has announced the introduction of its new VEXXIS series of Global Navigation Satellite System (GNSS) antennas. The VEXXIS series includes two lines of antennas, the new GNSS-800 series and the GNSS-500 series introduced recently. The series offers the latest advancements in GNSS antenna technology for multi-constellation and multifrequency GNSS applications.
The VEXXIS GNSS-800 series of antennas provides exceptional tracking performance previously unachievable in such a small form factor. Patented multi-point feeding network and radiation pattern optimization technology provides stable phase center and enhanced multipath rejection as well as exceptional low elevation satellite tracking while achieving high peak zenith gain. This new technology enables the antenna to track the maximum number of satellites in any environment for an enhanced positioning solution. The GNSS-800 family of antennas are the toughest high precision antennas NovAtel has designed to date, ensuring their survivability in even the harshest operating environments.
The VEXXIS GNSS-500 series of antennas was designed with a low profile, aerodynamic enclosure, making it ideal for ground vehicles in applications such as agriculture, machine control and mobile mapping. Featuring the same multi-point feeding network as the GNSS-800 family, GNSS-500 antennas offer excellent multipath rejection and stable phase center. Signal reception is unaffected by the rotation of the antenna or satellite elevation, simplifying placement and installation. Vehicle mounting options include magnetic or screw mounting.