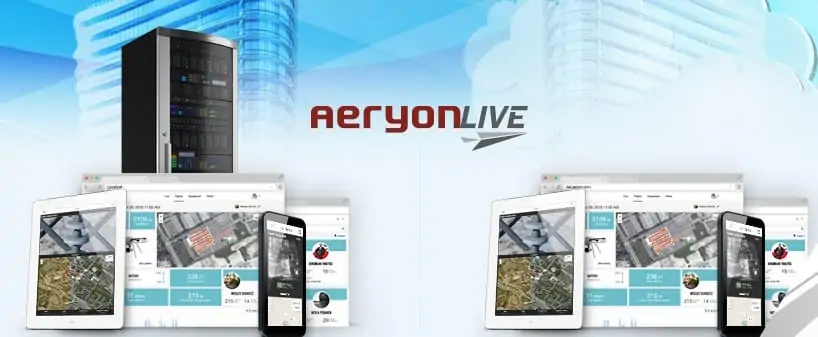 Aeryon Labs has introduced an on-premise option for the AeryonLive Video and Telemetry solution, to meet the requirements of government, public safety and military agencies.
AeryonLive offers secure real-time video and data streaming for UAS operators, helping to reduce cycle time and expand the reach for participants in an operation with the power and extensibility of low-latency, live video & telemetry.
Initially launched as a cloud-based solution, AeryonLive Video & Telemetry customers now also have the choice to deploy as an on-premise installation. Organizations can have the confidence that data will not cross borders and they can maintain compliance with national data ownership and control legislation.
Organizations that choose the on-premise version benefit from all of the same features as the existing cloud-based offering, which includes:
Real-time video and telemetry across a secure, reliable bonded cellular network connection
Real-time communication and collaboration
Low-latency video – under 5 seconds glass-to-glass
Broadcast to up to 10 simultaneous viewers globally
Real-time telemetry with critical aspects of aircraft location and performance indicators
Secure, browser-based access from any device.
AeryonLive is available, globally, to Aeryon SkyRanger, DJI, and other sUAS platform users today.