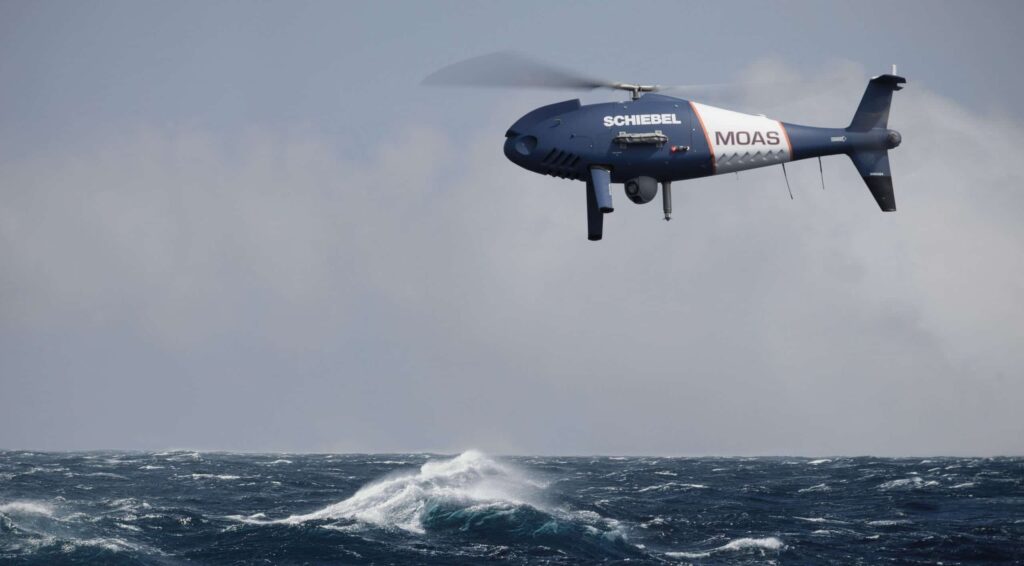 Schiebel's CAMCOPTER® S-100 UAS is once again supporting the Migrant Offshore Aid Station (MOAS), a global search-and-rescue charity organization.
Following successful operations in 2014 and 2015, when more than 10,000 men, women and children were identified and rescued, MOAS and Schiebel will again join forces in order to help refugees in distress at sea.
Besides its takeoff and landing capability on the 40-meter-long MOAS ship MY Phoenix, the S-100 provides real-time daylight and infrared video which enables the MOAS crew to precisely locate and rescue persons in emergency situations and provide them with medical aid from their ship-borne station. The CAMCOPTER® S-100 UAS significantly increases the chances of finding and identifing small ships over long distances beyond horizon, in rough sea conditions and at night.
Watch the video:

Hans-Georg Schiebel, owner of Schiebel, emphasizes: "We are very happy about our long-term cooperation with MOAS. Our CAMCOPTER® S-100 is a perfect fit for this mission, as it widens the view of the crew onboard and enables them to locate migrants in distress even well beyond the horizon."
Proud to be part of this extraordinary engagement, Schiebel provides MOAS with a CAMCOPTER® S-100 system, as well as with an experienced team of onboard operators.