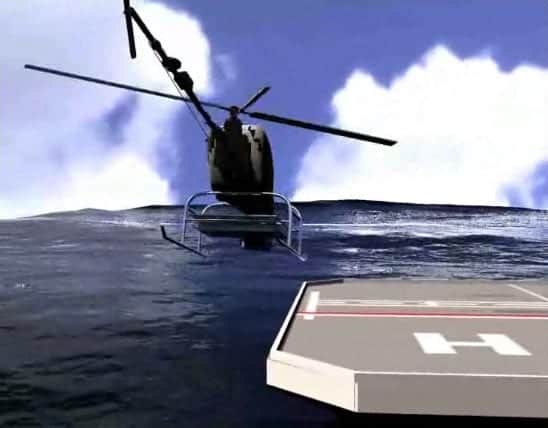 Roke Manor Research, an electronics engineering consultancy firm, has announced that it will be trialling what it claims is the world's first unmanned aerial vehicle (UAV) capable of landing autonomously on a moving ship using vision technology during the Royal Navy's upcoming Unmanned Warrior exercise.
Roke's Autoland technology, which has been funded and developed in collaboration with the Defence Science and Technology Laboratory (Dstl), uses cameras and modelling to enable a UAV to self-land without the need for human assistance or additional technology. While other UAV landing systems must rely on a signal from a ship's beacon to identify the landing site or easy-to-jam GPS, Autoland intelligently identifies obstacles on the ship's superstructure to land safely.
A team of three Roke engineers will be at sea for three weeks during Unmanned Warrior, testing the technology in a variety of sea states and weather conditions, both day and night.
Rebecca Robinson, Engineer on the project said: "Landing on a moving platform is the most hazardous part of operating UAVs at sea. If it goes wrong, recovery is both complex and costly. It's also one of the main reasons UAVs are not yet widely adopted into naval operations."
"While Autoland is technically advanced, it is also extremely simple to use, allowing UAVs to become a safe and reliable part of search, rescue and reconnaissance operations at sea."
During the sea trials, the Roke team will be working with Porchester based ASV, a developer of unmanned marine systems.
"ASV has worked with Roke on a number of projects involving advanced marine autonomy including the Autoland system. Unmanned Warrior is a fantastic opportunity to showcase the technologies that are being developed here on the south coast", Vince Dobbin, Sales and Marketing Director, ASV.
The Royal Navy's Unmanned Warrior exercise will see the Autoland-enabled UAV land on board SD Northern River, a large multi-purpose auxiliary ship.