Alpha Unmanned Systems, a manufacturer of small range helicopter UAVs, has outlined its participation "RONCAOR 2016", a training exercise conducted by the Maritime Rescue Society.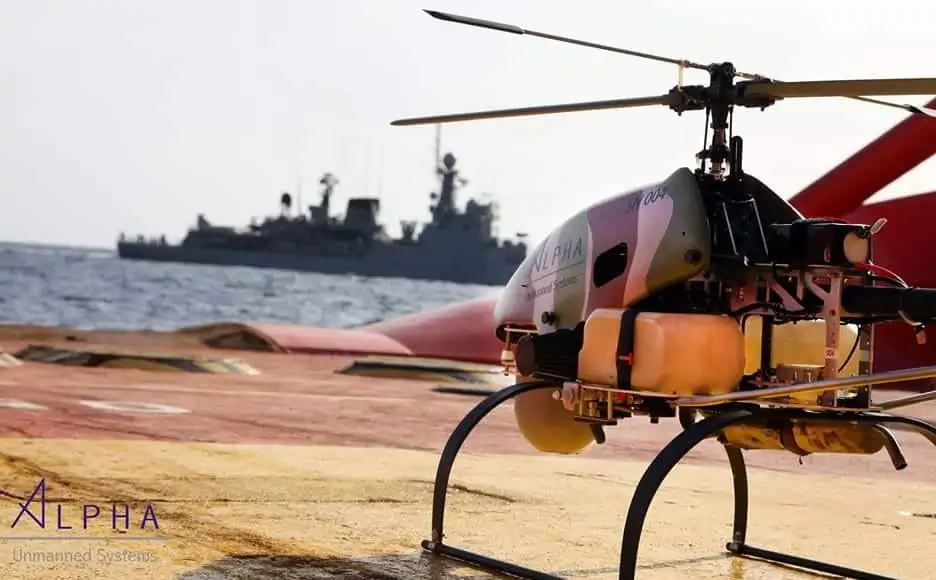 Held between the fishing port and marina Juan Montiel in Cartagena in February, "RONCAOR 2016" simulated a real emergency search and rescue situation at sea. During the excercise, the emergency center received a call from a man in the water with approximate coordinates. From these coordinates, a search pattern was generated taking into account tides, wind direction and wind speed.
At 11:40 hrs SASEMAR (Maritime Security and Rescue Society) reported the search area; at 12:05 hrs the captain of the rescue ship gave approval for the SNIPER UAV to takeoff. Just 18 minutes after the operation began, the SNIPER UAV had identified the castaway and reported the exact coordinates to the center of control of SASEMAR to send a rescue boat. At 12:28 hrs the SNIPER UAV landed back on the ship platform while the speedboat recovered the castaway.
The success of this exercise demonstrates the feasibility and utility of UAVs for maritime search and rescue; the ability to deploy rapidly allows for a more agile response.
SNIPER VTOL UAV can operate with a variety of payloads to maximize the chances of mission success:
Day vision
Low light vision
Night vision or IR.