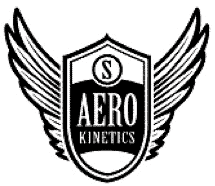 Aero Kinetics, an aerospace and defense firm, has announced that it is entering into a partnership with FreeFlight Systems, a developer of high-performance avionics, to integrate Freeflight's automatic dependent surveillance – broadcast (ADS-B) avionics into the Aero Kinetics family of Unmanned Aircraft Systems (UAS) for commercial use in the National Airspace System (NAS). FreeFlight has designed a lightweight and low-power ADS-B unit based on previously certified ADS-B products. This unit will be an integral part of Aero Kinetics' continued development of safe and reliable unmanned aircraft. "We're excited to partner with a company that shares our dedication to innovative technology," said John DeBusk, CTO and VP of Engineering at FreeFlight Systems.
By incorporating leading technologies from the aerospace industry and beyond, Aero Kinetics has developed airworthy Unmanned Aircraft that leverage proven ADS-B technology to communicate with manned aircraft and ground control stations alike. "ADS-B is just the beginning," commented W. Hulsey Smith, CEO of Aero Kinetics. "Innovation is part of our DNA. We transform the Art of The Possible to reality, helping our customers succeed. By working with thought leaders both in aerospace and in industries beyond aviation, Aero Kinetics is able to rapidly integrate technologies into unmanned aircraft that others thought impossible."
"We believe in always working hard to exceed the expectations of our customers, the FAA, and most importantly, the public. When it comes to NextGen air traffic and navigation technology, FreeFlight is an industry leader," said Mr. Smith. He continued, "We each bring years of lessons learned from the aerospace industry to Unmanned Aircraft Systems enabling our partners and customers to maintain a competitive advantage."
Aero Kinetics continues to develop critical teaming partners to assist our growing customer base in the critical infrastructure, disaster/emergency response, border security, ranching and electronic newsgathering industries.