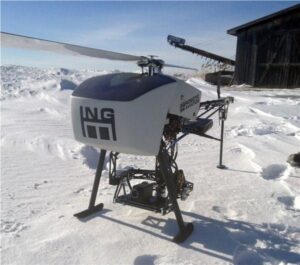 The Alaska Center for Unmanned Aircraft Systems Integration (ACUASI) has purchased ING Robotic Aviation's Responder rotary wing unmanned aerial vehicle (UAV) system. The robotic aircraft will be used for research into systems integration and specific UAV applications, as well as to increase the centers focus on robust Arctic proven technology.
ING Robotic Aviation has sold two complete Responder vertical take-off and landing (VTOL) robotic aircraft with sensors, as well as a Ground Control System (GCS) and ancillary equipment. In addition to the UAVs, the company is also providing a two-week training package.
"After researching available systems that met our performance and payload integration requirements, we determined that the Responder was the best solution, and actually exceeds our weather, robustness and payload lift requirements, " stated Marty Rogers, Director of ACUASI.
"This is also a first step in developing a partnership with ING Robotic Aviation, " added Mr. Rogers. " They have extensive experience in operating in difficult conditions, and take a serious, aviation company approach to both their technology and operations. These are people we can work with ."
The Responder, equipped with its stabilized, gimbal mounted camera systems, can provide real time still and video images in both visual and infrared sections of the spectrum. Mosaicking and the production of 3D imagery are readily possible. The flexibility of the system allows for future technology advancements such as integration of new sensors.
"ACUASI knows what they are doing. They have a deep understanding of systems, payloads and applications. This is an organization that we are very interested in cooperating with, and it is an honour that they have selected Responder as their next system, " said Ian Glenn, CEO and CTO of ING Robotic Aviation. " We are looking forward to continuing to work with them on a range of northern applications for UAVs. "