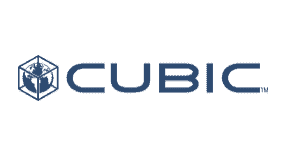 Cubic Corporation has announced that it has been awarded a contract valued at $1.8 million from Idaho National Laboratory to perform Phase one of a two-phase program to provide a common data link (CDL) for unmanned platforms, specifically Small Unmanned Aircraft Systems (SUAS). Idaho National Laboratory is a science-based applied engineering national laboratory dedicated to supporting the U.S. Department of Energy's missions in nuclear and energy research, science and national defense.
Phase one of the CDL for SUAS program requires the five companies selected, including Cubic, to complete a specified portion of the waveform development for a next-generation CDL known as Bandwidth Efficient Common Data Link (BE-CDL Rev B). The BE-CDL Rev B system will be used for Intelligence, Surveillance, and Reconnaissance (ISR) and Command/Control (C2) data communications between unmanned aircraft and other military communications devices.
Cubic's CDL system is extremely versatile and has received the Joint Interoperability Test Command (JITC) specification compliance verification. The development and deployment of this system will ensure SUAS ISR and C2 data transmissions are secure and expeditious, while using a narrower swath of RF frequencies than the standard CDL (STD-CDL) more commonly used today.
BE-CDL Rev B will maintain full CDL capability and transmit full-motion video and sensor feeds from unmanned aircraft. It is anticipated in the future a significant number of U.S. ISR platforms will support BE-CDL Rev B. Cubic's top priority is the satisfaction of our customers and our goal is to exceed operational requirements while yielding a lowest-cost, best-value communications system.
"We strive to continually provide innovative communications solutions to our customers and we are proud to be selected to provide a BE-CDL Rev B solution," said Dave Schmitz, president of Cubic Defense Systems. "With our offering, we provide a robust, low-latency, high-capacity network supporting tomorrow's needs today."