At AUVSI's Unmanned Systems 2014, Aerovate is showcasing it's passive variable pitch propeller hub, which has been specifically designed to improve take-off and cruise performance of low horse power UAV aircraft.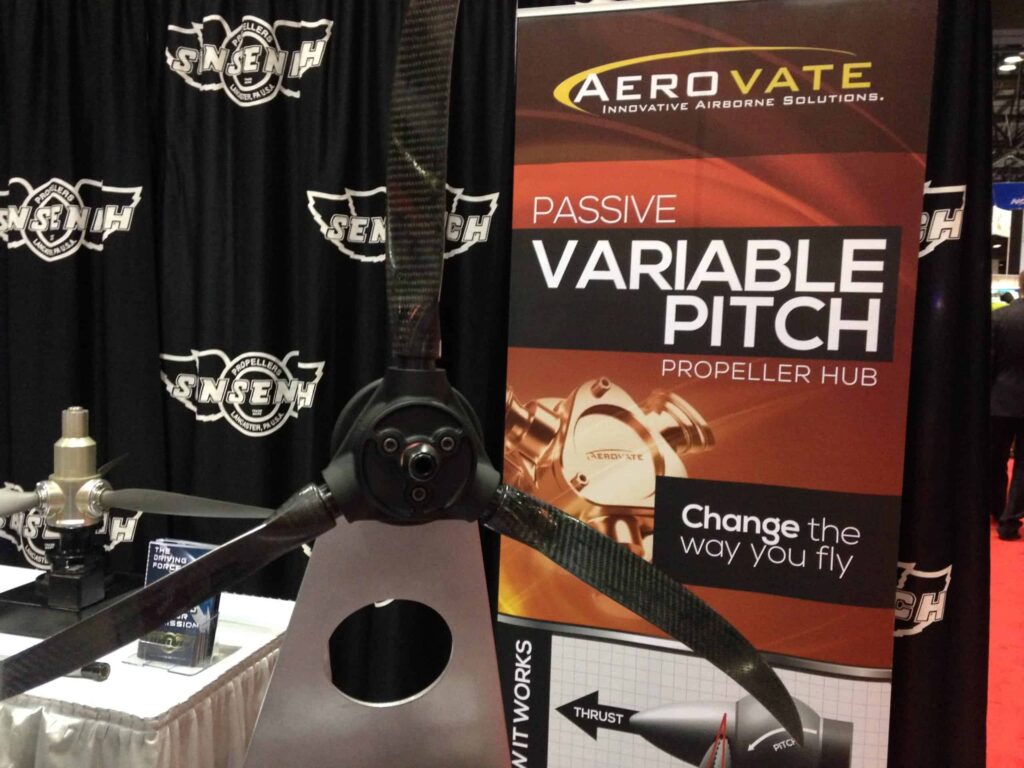 Specific benefits of the system include constant prop optimization, up to 20% increase in cruise speed, increased flight time, up to 10% increase in take off performance, and improved fuel economy.
Aerovate is showcasing the passive variable pitch propeller hub alongside Sensenich Technologies' range of Small and Tactical UAS Propellers on booth 831.