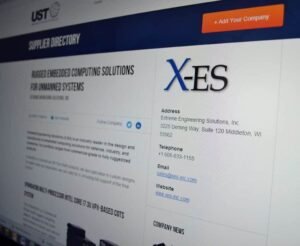 Extreme Engineering Solutions, Inc (X-ES) has a new 'Silver' profile on the Unmanned Systems Technology (UST) website, highlighting the company's expertise providing rugged embedded computing solutions for unmanned systems.
X-ES is recognised as an industry leader in the design and manufacture of COTS and bespoke embedded computing solutions for defense, industry and commerce. Their new UST profile highlights a small selection of the company's COTS systems, single board computers (SBC) and modules, providing a clear overview of X-ES's capabilities within this sector.
To find out more about X-ES please visit the new profile.