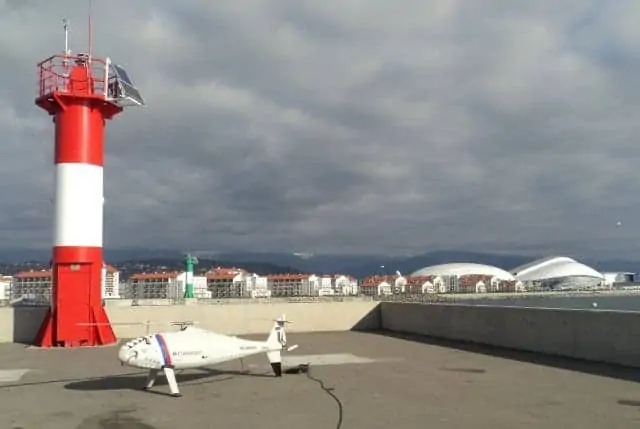 During the entire 2014 Winter Olympics Games and Paralympics in Sochi, the Schiebel CAMCOPTER® S-100 UAS Unmanned Aircraft System (in cooperation with JSC Gorizont Russia: Gorizont Air S-100) is being used for surveillance of an approximate 50 kilometre area around the Olympic village. Here again, the S-100 confirms its reputation as an ultramodern multi-purpose unmanned helicopter system which neither requires a takeoff strip nor supporting launch or recovery equipment, and can be actively used both land and ship based.
The system is designed for mobile and flexible implementation, which guarantees fast deployment. The technical characteristics of the system allow for the completion of necessary tasks within restricted space, such as in mountainous areas, and from maritime platforms or other structures.
During the Sochi Olympic Games all information from the S-100 unmanned helicopter was received in real-time, a feature made possible by means of interfacing the UAV system with the unified safety control system of the Games.