Unmanned Systems Technology, the leading publication dedicated to technical innovation in the field of unmanned systems and robotics, is pleased to announce a formal media partnership with Oceanology International, the Global Ocean forum for ocean technology and marine science.
Oceanology International is a 3-day, free-to-attend event held in London, packed with inspiring ideas, business resources and networking opportunities for suppliers, contractors and end-users in the offshore and subsea industries. Visitors from industry, academia and government share knowledge and connect with the marine technology and ocean science community, improving their strategies for measuring, exploiting, protecting and operating in the world's oceans.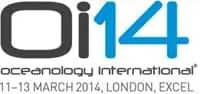 Established in 1969, Oceanology International features the world's largest exhibition for marine science and technology, several agenda-setting technical conferences, visiting vessels and waterside demonstrations, all free to attend.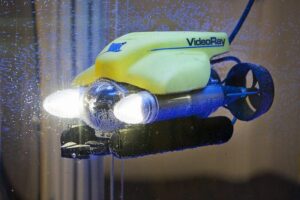 The Unmanned Underwater Vehicles Showcase, chaired by SUT and taking place on Thursday 13 March, is one of the event's highlights. This highly popular conference, with standing room only in 2012, will feature current analysis of the AUV and ROV market and technology presentations from the industry.
"We're delighted to be able to announce this partnership with such a longstanding and well-regarded global event" said Mike Rees, Marketing Director at Unmanned Systems Technology. "We regularly showcase marine and subsea technology, including AUV and ROV platforms, guidance technology and specialist imaging and analysis software. With much of this technology exhibited and demonstrated at Oceanology International, forming a media partnership was a natural and logical choice."
Oceanology International 2014 will be held from 11-13 March 2014 at London ExCeL. For more information about visiting or exhibiting at the event please view the event listing or the official event website.