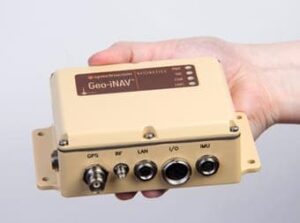 Spectracom, a leading provider of precise positioning, navigation and timing solutions, has a new profile on Unmanned Systems Technology. The profile showcases the company's capabilities in inertial navigation, GPS/GNSS simulation, precision timing and synchronization, and calibration and measurement.
Featured solutions include Geo-iNAV™ – an affordable, fully integrated GPS-aided inertial navigation system in a rugged low-SWAP (size, weight, and power) footprint; and GSG-5/6 series simulators, which allow you to test the integration of GPS into a device or system for development and manufacturing.
To view Spectracom's full range of capabilities within the unmanned systems sector, visit their profile page: Spectracom – GNSS Signal Management Solutions for Unmanned Systems.