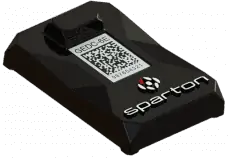 Sparton Navigation and Exploration has released its improved gyro enhanced attitude and heading measurement system, the GEDC-6E, and the enhanced tilt attitude heading system, the DC-4E.
Sparton's GEDC-6E and DC-4E have improved in-field calibration algorithms that offer higher accuracy and reduced convergence time. The GEDC-6E has centripetal acceleration compensation for dynamic applications, improved gyro stability and more. Sparton also released a firmware upgrade for its premium attitude and heading reference system, the AHRS-8. The firmware for the AHRS-8 has the same enhanced features as the GEDC-6E with the addition of full temperature compensated output response across the entire operating range.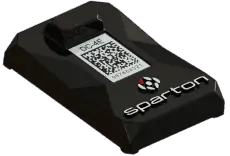 "Sparton is continually upgrading our products to provide our customers with optimal performance in the most challenging environments," said Jim Lackemacher, Vice President and General Manager of Sparton Navigation and Exploration division.
The AHRS-8, GEDC-6E, and DC-4E will provide users with the following enhanced features:
Improved In-Field calibration
In-Field Calibration Convergence Time Improvement
In-Field Calibration Point Selection Quality Indicator
Quality of In-Field Calibration Indicator
In-Field Calibration Point Distribution Indicator
Figure of Merit for current Magnetic Heading Accuracy
Reduced Start-up Time
Additionally, the AHRS-8 and GEDC-6E have the following features:
Improved Gyro Stability
Centripetal Acceleration Correction