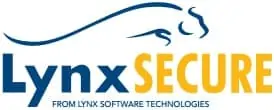 LynuxWorks™, Inc, a world leader in the embedded software market, announced that the company will take a leadership role in teaching trusted development methodologies and demonstrating secure technologies at the Trusted Computing Conference in Orlando, on September 11. The Trusted Computing Conference brings together experts in the field of information security to discuss, explore, promote and emphasize the need for a standards-based approach. LynuxWorks will be using its LynxSecure separation kernel and hypervisor to show how a trustworthy foundation can help meet these needs for secure systems development. As well as demonstrating LynxSecure at the conference, LynuxWorks will also participate in two key conference sessions.
Panel Discussion on Market Adoption and Outlook:
The Trusted Computing Group has enabled the broad use of trusted computing by creating and standardizing technology. Will Keegan, LynuxWorks' technical director for software security will join this lively panel that will discuss how these technologies have successfully been used and then transition into a brief discussion of the market outlook. The discussion will be moderated by Derek Brink of the Aberdeen Group.
Rapid Development, Evaluation and Maintenance of Trustworthy Solutions:
Will Keegan is also presenting a new paper at the conference that discusses the importance of "trustworthy" computing. He describes the major problems that security critical industries are facing today which begins with trusting low-assurance technology and that can only be solved with COTS built-in assurance. Will discusses the challenges COTS vendors face when trying to adopt high-assurance methods and proposes a technical development strategy that allows solution providers with a quick path to rapidly build trustworthy solutions using separation kernels and the MILS architectural approach. The MILS architectural approach is an innovative strategy that composes simple "box and arrows" architectures out of COTS components and relies on the assurance of the separation kernel to protect critical architectural components that ultimately reduces the cost of developing, evaluating and maintaining solutions that must be trusted to support security critical environments.
LynuxWorks Trusted Technology Demonstrations (Booth 206):
LynuxWorks will demonstrate the LynxSecure Separation Kernel, portraying real-world COTS solutions that adopt high-assurance design principles and leverages the diverse benefits of secure virtualization. The first demonstration is an ultra-secure multi-network, multilevel thin client solution that features high-assurance implementations of formally verified independent network-encryption engines and bare-metal virtual graphics subsystems to give users access to critical information in the highest threat environments.
LynxSecure is also being demonstrated on laptop and tablet form factors hosting various guest operating systems, including the Android, Windows 7 and Windows 8 operating systems, showing how a separation kernel is highly portable to protect various endpoints, regardless of operating system or form factor.