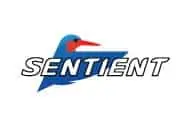 Sentient Vision Systems has announced enhancements to its automated target detection solution, Kestrel, through the incorporation of auto stabilization, exploitation analytics, target classification information and CPU load reduction. This allows operators to extract intelligence from unmanned aerial vehicles (UAV) data faster and with less processing burden.
"The feedback from our customers in the Middle East, South America and Africa is consistent – how can we make good operational decisions from UAV imagery, faster" said Simon Olsen, director business development, strategy and partnerships for Sentient.
"Kestrel already does the detection task really well. With this new release, we have invested considerable resources in helping deliver the targets to the warfighter in a way that they can quickly analyze, interpret and disseminate to downstream users."
Kestrel is a software solution that automatically detects and tracks targets within the field of view of electro-optical (EO) or infrared (IR) sensor. It specializes in finding targets that are either too small or moving too slowly for the operator to detect, such as a dismount walking or a person in the water.
The new upgrade significantly reduces the processing burden. The incorporation of optional auto stabilization compensates for suboptimal imagery from unstable platforms. Without re-tasking the sensors, users can digitally zoom in on any target or location in the field of view. Additional exploitation analytics add capability for the user to be able to quickly analyze an environment, interrogate areas of interest and quickly disseminate information and imagery to downstream users.
At the same time Geo-location data, velocity, size and direction of targets of interest can be assembled and disseminated, offering a precise, real-time view of only the targets of interest within the operating environment.
"Being able to share target information with a click of a button shortens sensor to shooter time considerably," said Olsen. "Good, fast decisions save lives."
Sentient will be showcasing the new Kestrel features at the Association for Unmanned Vehicle Systems International (AUVSI) Exhibition & Conference in Washington DC, USA. Demonstrations, which are open to customers, media and partners, take place at the Sentient booth (#2721).