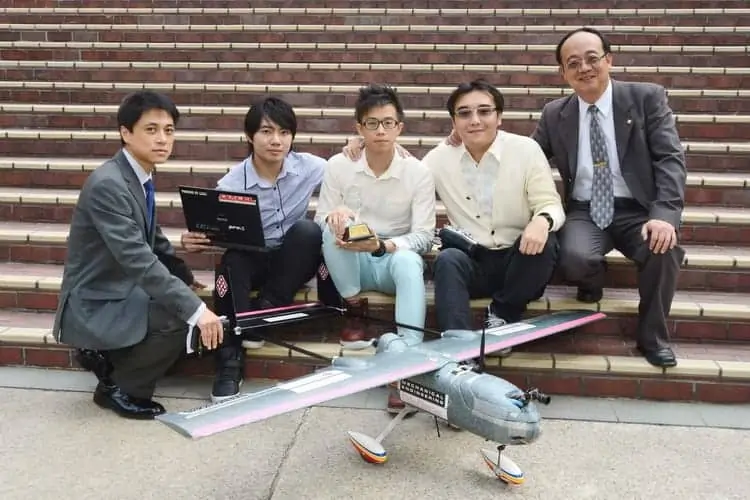 A student team from The Hong Kong Polytechnic University (PolyU) has made a strong presence in the 2013 Taiwan Innovative Unmanned Aircraft Vehicle (UAV) Design Competition by taking home the Second Runner-up (Navigated Flight Category). It is also the very first time that a university team from Hong Kong was honoured in this regional competition since its launch seven years ago.
Organized by National Cheung Kung University (NCKU), the UAV competition has drawn the participation of 93 teams from universities in Taiwan, Hong Kong, Singapore and the Chinese mainland this year. Led by Professor Wen Chih-yung and Associate Professor Dr Su Zhongqing of PolyU's Department of Mechanical Engineering (ME), the team was named "Poly-Phoenix" and with the following undergraduate students, namely Tse Chun-yin (team leader), Siu Man-chun and Pang Ho-yin.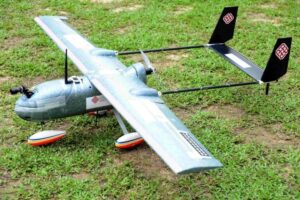 The team was asked to build an unmanned aircraft vehicle from scratch and integrate its design with advanced Global Positioning System (GPS) technology to perform a simulated rescue mission and identify four missing objects in a wide coverage with a journey of approximately 10 kilometers. The whole mission including submission of the final report must be completed within 40 minutes. On top of the rescue mission, the entrants were graded on three items – payload weights, technical reports, presentations and manufacturing qualities.
Aviation expert Professor Wen Chih-yung is pleased to see that "Poly-Phoenix" designed by PolyU students has successfully demonstrated its capability to fly and meet the challenge of inspecting a wide region under the satellite navigation and identify targets based on real-time video recording. He added that such UAV technology is used not only in rescue mission but also for other applications such as border control.
Looking ahead, PolyU is committed to providing high-quality research and education in aeronautical engineering and aviation to push the frontier of knowledge and groom professional manpower for the industry. The Department of Mechanical Engineering is currently offering an Aviation stream under BEng in ME, and two specialisms leading respectively to the award of MSc in Mechanical Engineering (Aeronautical Engineering) and MSc in Mechanical Engineering (Aviation). On top of that, the University is also planning to launch a top-up degree in Aeronautical Engineering and Aviation stream in 2014/ 2015.
The UAV competition organized by National Cheng Kung University is well acknowledged as one of the key UAV events in the world with recognition from the community, governmental agencies, universities and industrial partners. It covers six categories: Fundamental Design (Engine), Fundamental Design (Motor), Advanced Design and Navigated Flight Design, Navigated Flight and Creative Design (Open). The competition was held on NCKU campus in Southern Taiwan from 15 to 17 March 2013.