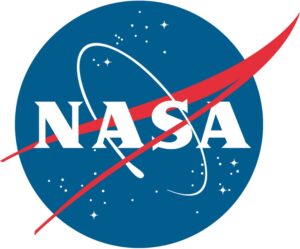 NASA has selected Development Projects Inc. of Dayton, Ohio, to manage a new Centennial Challenge prize competition involving unmanned aircraft systems in 2014.
NASA's Unmanned Aircraft Systems (UAS) Airspace Operations Challenge is focused on developing and demonstrating key technologies, particularly the ability to sense and avoid other air traffic. This will make it possible for these robotic aircraft to operate safely in the same airspace as piloted aircraft. NASA is providing a $500,000 prize purse.
"Development Projects Inc. leads a technically diverse expert team to conduct this new NASA aeronautics-related challenge competition," said Larry Cooper , program executive for NASA's Centennial Challenges Program in Washington. "We look forward to working with Development Projects to see this challenge provide advanced technologies and new entrants who will assist in the development of our nation's next generation airspace capabilities."
Unmanned aircraft systems have the potential to carry out a wide range of public service tasks that are too expensive, monotonous or dangerous for piloted aircraft. Robotic aircraft can carry instruments into violent hurricanes and monitor remote stretches of infrastructure, such as power lines and pipelines. First responders can use UAS platforms to assess flood damage and wildfire intensity.
The NASA Aeronautics Research Institute at NASA's Ames Research Center in Moffett Field, Calif., is coordinating agency participation in the challenge on behalf of NASA's Space Technology and Aeronautics Research mission directorates.
Development Projects Inc. was selected from proposals submitted in response to a NASA solicitation in fall 2012. The non-profit organization will finalize rules and begin detailed preparations for the challenge, eventually registering competitors. The first competition to demonstrate team entries is expected in May 2014.
In the Centennial Challenges Program, NASA provides the prize purse, but the competitions are managed by non-profit organizations that cover the cost of operations through commercial or private sponsorships.
NASA's Centennial Challenges seek unconventional solutions to problems of interest to NASA and the nation. Competitors have included private companies, student groups and independent inventors working outside the traditional aerospace industry. Unlike contracts or grants, prizes are awarded only after solutions are successfully demonstrated.
There have been 23 Centennial Challenges competition events since 2005. NASA has awarded almost $6 million to 15 challenge-winning teams. For more information about the Centennial Challenges program and descriptions of each of the challenge competitions, visit:
http://www.nasa.gov/challenges
For updates on the UAS Airspace Operations Challenge visit:
http://go.usa.gov/TcYQ
NASA's Marshall Space Flight Center in Huntsville, Ala., manages the agency's Centennial Challenges Program. Centennial Challenges is one of the nine space technology programs within NASA's Space Technology Mission Directorate, which is innovating, developing, testing and flying hardware for use in NASA's future missions. For more information about NASA's investment in space technology, visit:
http://www.nasa.gov/spacetech