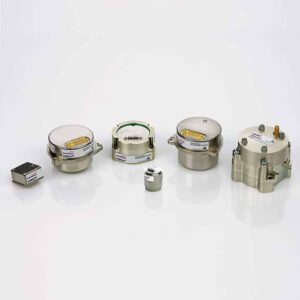 Sensors & Integrated Systems, a unit of UTC Aerospace Systems located in Plymouth, UK has won a 2013 Queen's Award for Enterprise, the highest official UK honor for British business.
The award, in the category of Innovation, recognizes the international success of the business' unique, miniature, solid state gyroscopic devices. These rugged inertial measurement units (IMUs) help guide a wide variety of systems including air and land vehicles, missiles and shells. UTC Aerospace Systems is a unit of United Technologies Corp.
This is the company's third Queen's Award for Enterprise in ten years. The first, in 2004, recognized the highly-innovative nature of the IMU design while the second, in 2011, recognized the company's success in tripling exports for their products which included these small, reliable IMUs. These highly-successful guidance devices are just the latest development in a century of innovative gyroscopic technology from the company, including the Sperry Gyroscope and the ship-borne guidance systems that date back to 1913 in the UK.
UTC Aerospace Systems designs, manufactures and services integrated systems and components for the aerospace and defense industries. UTC Aerospace Systems supports a global customer base with significant worldwide manufacturing and customer service facilities.