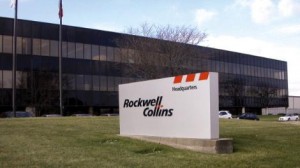 Imagine having GPS navigation capability embedded on something as small as a hummingbird-size unmanned aerial vehicle. That day may be coming soon, thanks to ongoing research and successful testing completed by Rockwell Collins and the Defense Advanced Research Projects Agency (DARPA).
DARPA's Dynamics Enabled Frequency Sources (DEFYS) effort has created tiny electronic oscillators and Rockwell Collins has been testing the miniature clocks on GPS radios.
"Never before has a microscale oscillator been able to acquire and track GPS," said John Borghese, vice president of the Rockwell Collins Advanced Technology Center. "This capability opens a new frontier in embedding GPS in very small items and continues our commitment to provide precision position, navigation and time solutions to newly identified, and yet to be imagined applications."
The DEFYS effort has produced microscale oscillators that are nearly 30 times smaller than what is currently used on GPS receivers. They also consume 320 times less power, and are 30 times more stable under extreme vibration. These oscillators have value beyond GPS systems including precision munitions, ultra small unmanned aerial systems and numerous other applications that require reduced size, weight, power and cost.
Nearly 30 years ago, Rockwell Collins assisted the U.S. Air Force in developing GPS technology and that legacy continued when the company created the world's first all-digital miniature GPS receiver under contract with DARPA. Over the years, Rockwell Collins has produced more than 50 GPS products and delivered more than 1 million GPS receivers for commercial avionics and government applications. The microscale oscillator technology developed under the DEFYS program will continue this legacy to create leading edge GPS solutions.