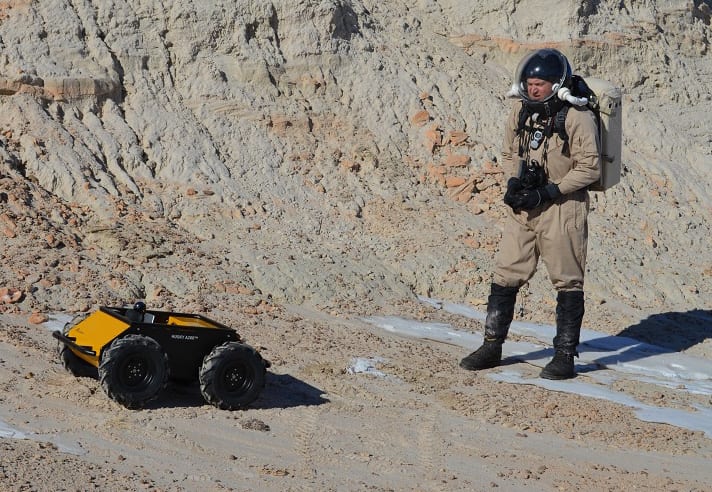 Clearpath Robotics' Husky A200 Unmanned Ground Vehicle (UGV) has joined Dr. Jean Hunter (Cornell University), Dr. Kim Binstead (University of Hawaii), and six crew members for a two week training session at the Mars Desert Research Station in Utah in preparation for the four-month Hawaii Space Exploration Analog and Simulation (HI-SEAS).
"The Husky is perfectly suited to the rugged terrain that will be faced on this, and future Mars research missions," says Matthew Rendall, CEO of Clearpath Robotics. "Having Clearpath platforms involved in, and trusted for, such important work is a great feeling."
Beginning in April, HI-SEAS will bring volunteer crew members together in a simulated Mars environment for 120 days to research new forms of food and food preparation for long-term space missions. Additionally, Simon Engler, based out of the Robotics Institute at Carnegie Mellon University, will be on hand with the Husky A200. Engler will be focusing on astronaut-robot interaction and robot companionship studies.