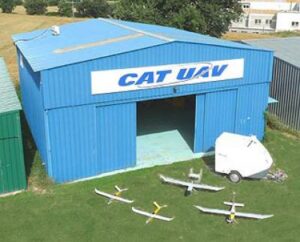 CATUAV has expanded its business with the acquisition of 14 hectares of land in the province of Barcelona to build its new UAV Technology Center.
The new headquarters will include a building to house the offices, laboratory, shop and hangar, in a wide environment perfect for development and testing of new UAV applications in excellent technical conditions.
The CATUAV Technology Center (CTC) will be made available to research centers and private companies who wish to carry out new developments.