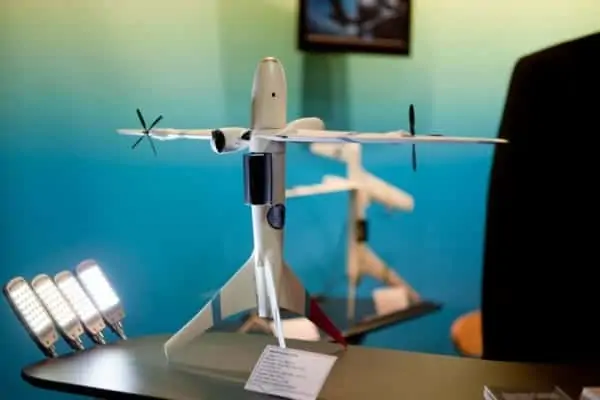 Following a positive reception at the Farnborough International Airshow, AERIE GmbH has continued development of their I-2 and S-25 unmanned aerial systems, and will present new configuration options at ILA Berlin International Airshow from 11-16 September 2012.
The new I-2 is a backpack-portable version of the original AERIE UAV concept, with forward-swept wings. A video showing the flying configuration of the I-2 will be displayed during the show, and can be viewed below:
Alongside the I-2, AERIE will give the first-ever public presentation of the S-25 'Swift' UAV prototype.
AERIE GmbH will exhibit in hall 3 on booth 3404.