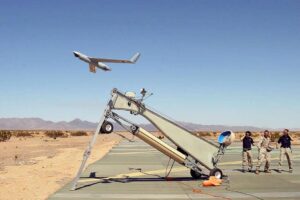 Insitu Inc. announced today that its Netherlands customer is now authorized to fly the ScanEagle unmanned aircraft system (UAS) under a limited military aircraft type-classification certificate from the Military Aviation Authority (MAA) of the Netherlands.
"We understood the urgency of obtaining this limited military-type certificate for our customer to operate ScanEagle. We worked hand-in-hand with them to achieve this milestone in less than four months and we will keep striving to ensure the ScanEagle satisfies all of their needs," said Insitu Vice President ScanEagle Programs Curt Chesnutt.
In March 2012, Insitu signed a contract with the Netherlands to deliver its ScanEagle  heavy fuel version UAS to provide intelligence, surveillance and reconnaissance (ISR) for the Ministry of Defense (MOD).
Insitu recently surpassed 600,000 combat flight hours delivering scores of technology that have dramatically improved in-theater operations. Insitu UAS provide unequalled value in endurance, capability and performance.