Event Details
24-26 October 2017
Westgate Resort & Casino, 3000 Paradise Rd, Las Vegas, NV, 89109, United States
Visit Website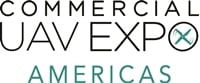 About the Event
Commercial UAV Expo is a conference and exhibition that focuses entirely on commercial UAV integration for large enterprise, industrial users. The event covers industries including: Civil Infrastructure, Construction, Energy, Surveying & Mapping, Aggregates & Mining, Law Enforcement, Emergency Response and Search & Rescue (SAR). Topics include: risk management, systems selection and integration and ROI.
In the Conference Program, UAV industry experts share key insights into the issues and best practices relating to the use of unmanned aerial systems (UAS), including systems selection and integration; developing enterprise workflows, guidelines and policies; data management and integration; and legal, safety and regulatory considerations. Keynotes and plenary sessions cover topics of interest to all end-users regardless of industry, while breakout sessions focus on these vertical industries:
Process, Power & Utilities
Civil Infrastructure
Construction
Surveying & Mapping
Mining & Aggregates
Precision Agriculture
Law Enforcement, Emergency Response and Search & Rescue (SAR).
The international Exhibition includes drone airframe manufacturers, component and sensor manufacturers, software developers and service companies. Commercial UAV Expo has more exhibitors than any other commercial drone show.
Register your attendance today >
Location Map
Visit Website