Fixposition has released a Q&A article following the launch of its Vision-RTK 2 RTK-GNSS positioning system.
The Vision-RTK 2 is a lightweight, compact off-the-shelf system that can be easily integrated into a range of autonomous vehicles and platforms. Featuring industry-standard connectors, it provides plug-and-play autonomy for logistics, landscaping, urban delivery, land mowers and more.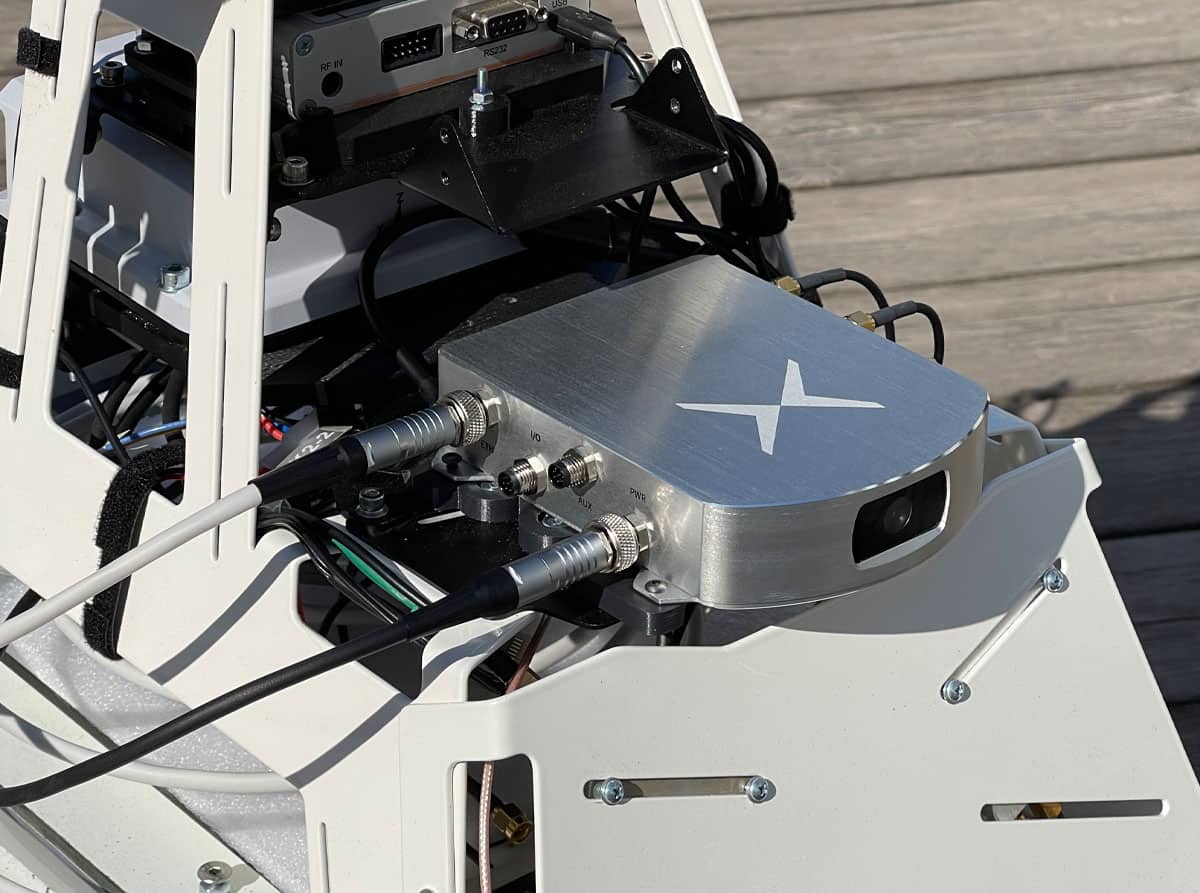 ---
General / Pricing / Sales / Support
1. Is there any version of the product for robots that are intended for indoor environments?
Fixposition's current system focuses on outdoor applications in degraded or denied GNSS environments, with indoor functionality dependent on travel distance requirements. The company is actively developing technologies that leverage visual feature maps to extend its capabilities in indoor environments.
2. What is the typical lead time when ordering a Vision-RTK 2?
For 1 or 2 pieces of the "Starter-Kit" can be a few days to a week depending on current availability. For larger orders, usually it takes 6 – 8 weeks.
Hardware
1. For which IP level is Vision-RTK 2 certified?
The Vision-RTK 2 has been tested to meet IP66 standards.
GNSS
1.  What kind of RTK correction protocol does Vision-RTK 2 support?
It supports RTCM (v3) over NTRIP (v1) or UART. Common providers like Swipos, QianXun, etc. are all supported.
2. Vision-RTK 2 has two GNSS receivers, does it also need two RTK correction subscription?
A single RTK correction data stream is required. It is used for both GNSS receivers.
3.  Will Fixposition support the State Space Representation (SSR) RTK correction format in the future?
The Vision-RTK 2 aims to provide centimetre accurate positioning. Fixposition has very good experiences with using the Observation Space Representation (OSR). Fixposition is constantly reviewing and assessing the latest SSR solutions. Currently, the performance of these solutions does not meet the company's accuracy needs. If you have an application for which you believe such a solution provides you with the necessary accuracy, please contact the company to discuss in detail.
I/O Interfaces
1. Does Fixposition have readily available driver support?
Fixposition has a read-to-use ROS driver available. Please contact the company to get the package.
2. Does Vision-RTK 2 support wheel speed input?
Yes, it currently supports wheel speed input via CAN, UART, TCP/IP and ROS.
3. Does Vision-RTK 2 support output of the internal IMU and other RAW data?
Yes, there is the option to output live IMU data, both bias corrected values and raw values, as ASCII strings at 200Hz. Also, the GNSS raw data is output on the TCP interface. For the image data, the company currently don't support streaming it live but it can record all the data using the web-interface. For more details please consult the Fixposition Integration Manual.
Vision / fusion related
1.  How long can the localization be stable without RTK-GNSS fix or generally GNSS signals, assuming we keep moving at a constant speed, say inside a tunnel?
The Vision-RTK 2 drifts relative to the driven distance at a rate of 0.5 to 1% per travelled distance.
2. Does the solution work in darker indoor areas and at night?
The solution was tested in bad illuminated environments like parking garages, evenings and transitions of indoor-outdoor situations including blending sunlight during the day. All situations are handled by the system without a major degradation. Pure darkness can lead to degradation when no GNSS is available.
3. What are the requirements to start and initialize the sensor?
The Vision-RTK 2 requires a GNSS-RTK fix for initialization. Fixposition is currently expanding the availability of the start-up of the sensor in GNSS degraded environments.
4. Which kind of platforms does Vision-RTK 2 support?
Vision-RTK 2 provides multiple operation modes:
Passenger Car
Slow moving robot
Lawnmower
Handheld
5. Does the sensor upload data automatically in the background to Fixposition servers?
Fixposition does not have any automatic upload of data running in the background nor does it require any further connection running in the background except for the NTRIP caster providing the RTK correction stream.
6. Does Vision-RTK 2 Need mapping step beforehand?
No.
Testing and Performance
1. What does 0.5 – 1% drift mean? How long does it support indoor operation?
It is not based on time, but rather on distance. How long it supports indoor operation depends therefore on the need of the accuracy level. For a 1m accepted accuracy we can travel roughly 200m while keeping the error below 1m.