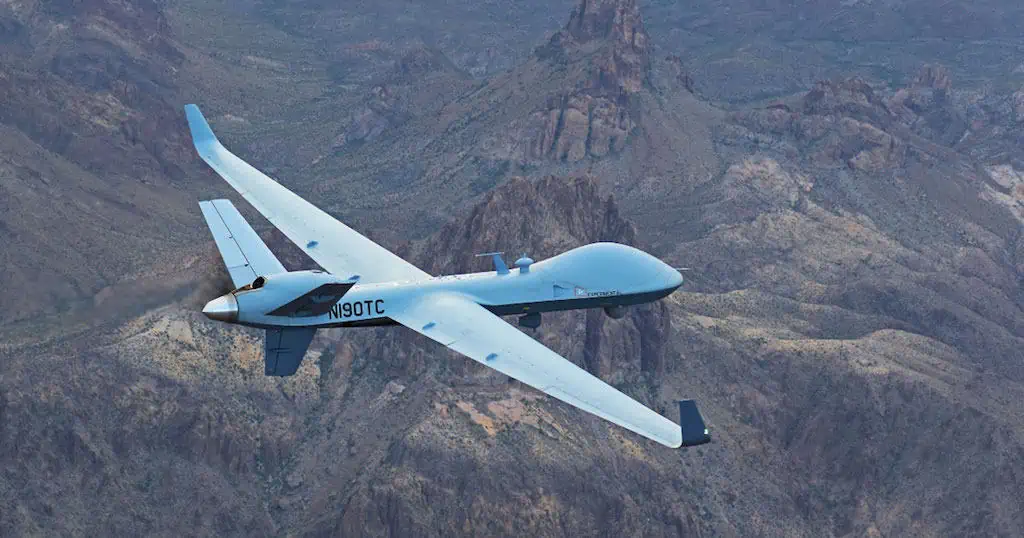 EDGE and General Atomics Aeronautical Systems, Inc. (GA-ASI) have made a partnership to integrate GA-ASI's MQ-9B SkyGuardian® RPA with EDGE smart weapons.
Under the agreement announced at the Dubai Airshow, the two companies will work together to integrate precision-guided munition (PGM) and guided-glide weapon (GGW) solutions from EDGE onto GA-ASI's MQ-9B SkyGuardian.
GA-ASI is a leading designer and manufacturer of proven, reliable Remotely Piloted Aircraft (RPA) systems, radars, electro-optics, and related mission systems, while EDGE is an advanced technology group for defense and other applications.
The partnership marks the first time that UAE-made smart weapons will be integrated onto a U.S. unmanned platform, signaling a new chapter in U.S.-UAE defense cooperation, and opening the door to further collaboration.
The EDGE smart weapons designated for integration include the DESERT STING family of GGWs and THUNDER family of cost-effective PGMs from HALCON, and the AL TARIQ family of modular, mission-proven, all-weather day/night long-range PGMs.
GA-ASI hopes that its work with EDGE will lead to more partnerships within the UAE defense industry in order to integrate domestically developed sensors and weapons onto the MQ-9B for the UAE and other customers.
The UAE Armed Forces currently operate GA-ASI's Predator XP and are working with GA-ASI and the U.S. Department of Defense to acquire the MQ-9B.
"We're excited to work with EDGE on this initiative," said GA-ASI President David R. Alexander. "Integrating home-grown capabilities onto our customer platforms is something we've done a lot, but we've never before integrated a non-NATO weapon system onto one of our RPA platforms."
Hamad Al Marar, President of EDGE Group's Missiles & Weapons cluster, said; "We are proud to be working with General Atomics Aeronautical. The opportunity to integrate our smart weapons on the MQ-9B SkyGuardian will offer the end user multiple dynamic, highly accurate, and cost-effective ground strike solutions. We look forward to working closely with General Atomics Aeronautical on this programme and to enhancing our collaboration in the future."