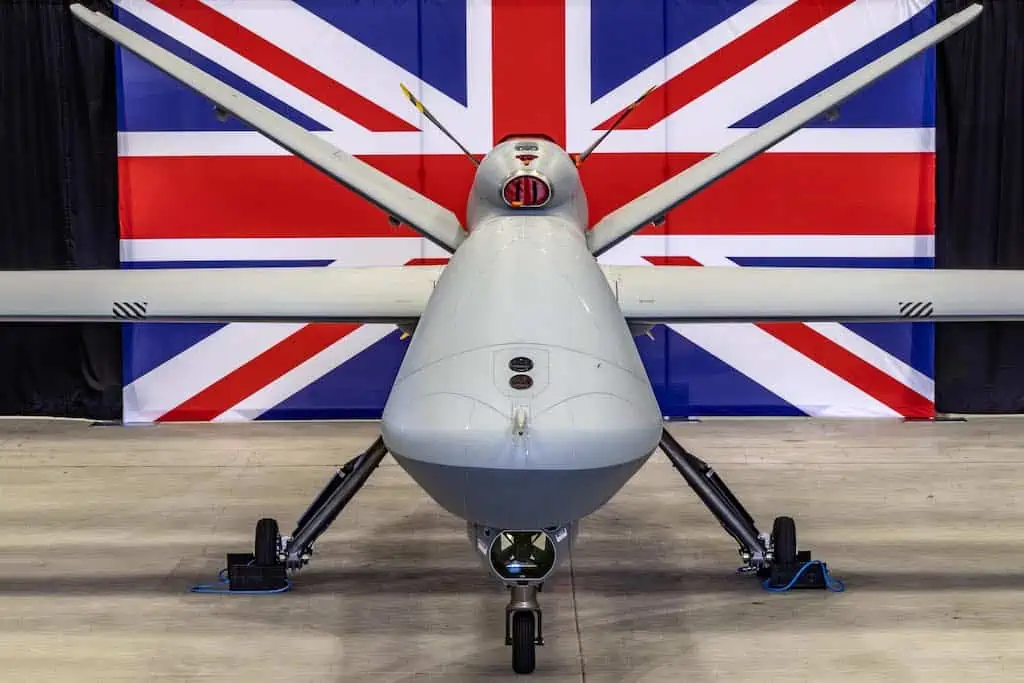 The first of 16 Protector aircraft, the RAF's latest Remotely Piloted Air System (RPAS), has arrived at RAF Waddington, Lincolnshire.
Equipped with a suite of surveillance equipment, Protector brings a critical global surveillance capability for the RAF.
Remotely piloted from RAF Waddington, it can operate at heights up to 40,000 feet and has an endurance of over 30 hours.
Arriving last month, 31 Squadron have assembled the aircraft and are preparing it for ground and air testing ahead of its anticipated In-Service date later in 2024.
The first phase of Protector testing at RAF Waddington will involve ground testing of the satellite links and taxi procedures as well as take-off and landing procedures which will incorporate a circuit above RAF Waddington. Arrival of 15 further aircraft into the UK will be a phased delivery.
In addition to accepting the operational roles currently undertaken by Reaper, which has provided exceptional service on operations around the clock for over 15 years, Protector will be certified to stringent NATO safety and certification standards allowing to operate in the UK and European civilian airspace.
"The UK's world-class Protector will emphasise our ultra-modern surveillance and intelligence capabilities, ready to deploy against potential adversaries around the globe. With the first aircraft at RAF Waddington ready to begin trials, we will once again demonstrate we are spearheading military defence technology," said James Cartlidge, Minister for Defence Procurement.
Air Commodore Alex Hicks, Senior Responsible Officer of the Protector Programme, added; "The arrival of the UK's first Protector to the Royal Air Force is the culmination of years of work by many personnel across the whole of the MOD. The ISR Capability Team will be working with 56 Squadron, our test and evaluation experts, will put the aircraft through its paces to ensure it is ready for operational service next year, whilst the newly reformed 31 Squadron will focus on preparing to operate the aircraft in service. 
"This is an important milestone for the Programme, Air Force and wider defence and I am delighted to see Protector at RAF Waddington."