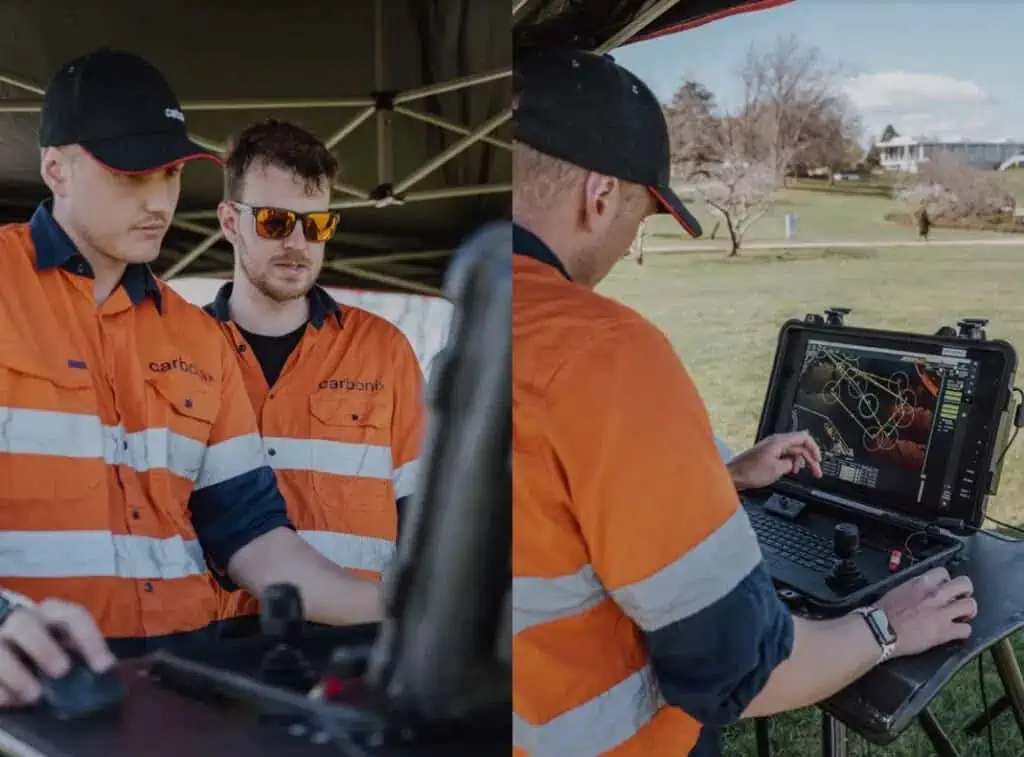 Australian drone manufacturer Carbonix has partnered with Skyports Drone Services to scale beyond visual line of sight (BVLOS) operations across the country using Carbonix's long-range vertical take-off and landing (VTOL) aircraft.
In the first phase of the partnership, Skyports Drone Services will embed specialist international drone pilots within Carbonix.
The expert pilots will provide Carbonix with unparalleled flight experience, operating regular data acquisition missions for Carbonix's portfolio of energy infrastructure and mining partners.
The pilots will help enhance the capabilities of the Carbonix drone systems and improve operating procedures. The long-term objective of the partnership is to build Carbonix's operational capabilities.
Skyports Drone Services provides logistics, survey and monitoring operations to a range of customers, including healthcare providers, cargo and delivery companies, shipping companies and energy producers.
With the company's resources and experience, Carbonix is well placed to deliver uncrewed aerial data acquisition capability at scale to Australian businesses looking to modernize infrastructure inspections. 
For Skyports Drone Services, the partnership will assist with their ramp up of BVLOS operations in the region and enable them to serve the strong demand in the local UAV market.
Since commencing the partnership, Skyports Drone Services has supported Carbonix on more than 85 long-range missions, covering over 1,500km across Australia, with various other companies to inspect power infrastructure for vegetation encroachment and asset management.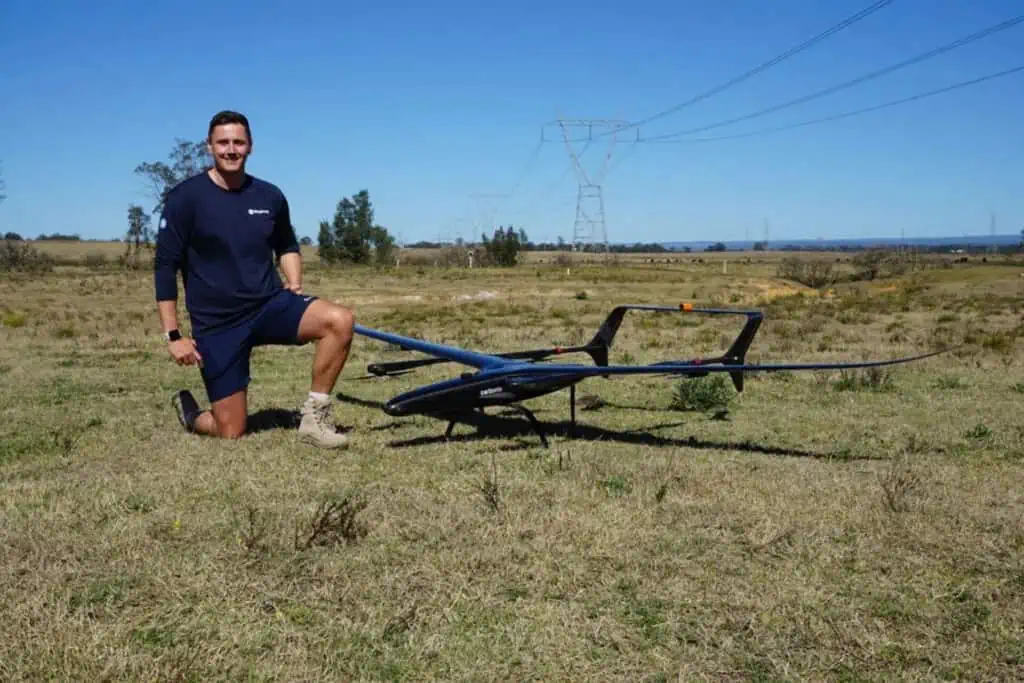 Additional Skyports Drone Services pilots will come online in early October assisting Carbonix in the expansion, delivery and operation of its BVLOS capabilities.
Long-term, the partnership is looking to build a world class operator training program to develop homegrown talent which will be essential to the upscaling of long-distance drone operations in the country.
The first Remote Pilot to have landed on Australian shores was Matt Sturdy. A specialist in BVLOS aerial survey and inspection, Matt has led a range of deployments across the UK and Europe, flying complex UAVs in harsh environments for various use cases.
These uses include pathology and chemotherapy delivery for the UK National Health Service (NHS) and Detect and Avoid testing as part of a joint European project (SESAR), aiming to modernize the continent's air traffic control infrastructure.
"In my first few months here in Australia I've been focused on the development of best-in-class safety procedures, customer demonstrations and training with the Volanti aircraft to assist in the development of UAS use cases. Australia is on the brink of unlocking huge potential with drone operations and I'm grateful to be able to support this journey with the Carbonix team", said Matt Sturdy.
Carbonix CEO Philip van der Burg said; "Skyports Drone Services fills a gap with their scalable end-to-end operational experience in flying fixed-wing VTOL UAVs. We look forward to having their pilots enhance our BVLOS capabilities and forging a lasting partnership that sees both companies exchange knowledge and expertise."
Skyports Drone Services Director Alex Brown said; "We don't just fly, we also lead on regulation, compliance, safety management, airspace, and stakeholder management. Our partnership with Carbonix will apply this knowledge to boost operational capabilities and enable the company to scale its infrastructure inspection services. Proving the safety case for drone operations is crucial to the long-term growth and success of the industry."