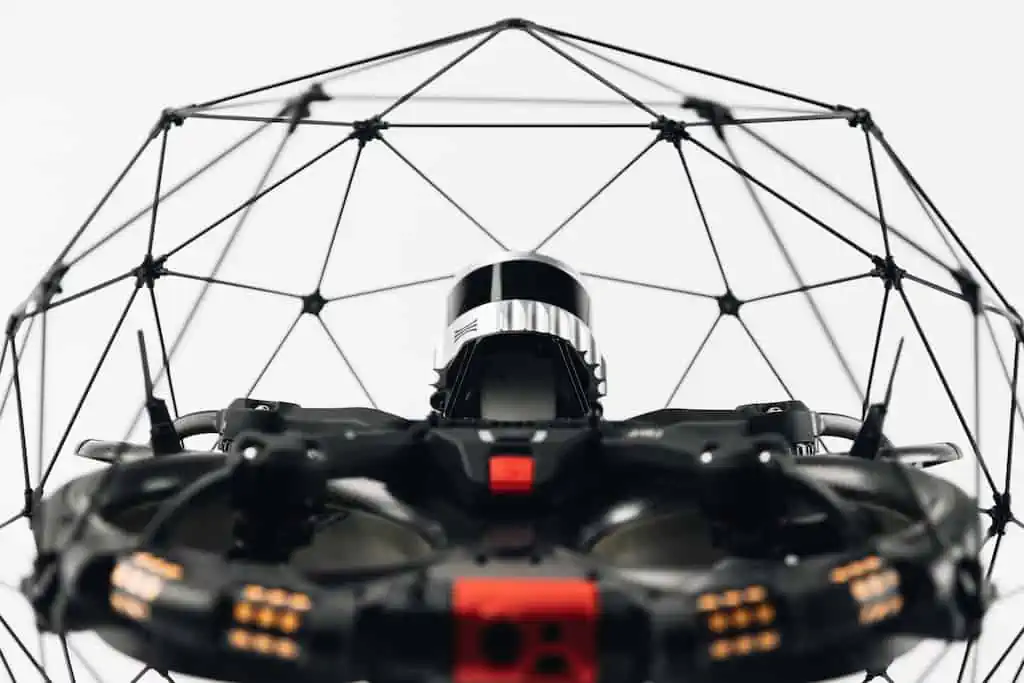 Flyability, in partnership with FARO Technologies, has launched a new Surveying Payload for its Elios 3 drone at InterGEO, Berlin. 
The new payload is the Ouster OS0-128 Rev 7 and will enable safe, centimeter-accurate scans of hard-to-reach areas, supporting Flyability's overall company mission of keeping people out of hazardous environments.
The payload comes as part of a bundle including training, reflective targets, and specialized processing software, FARO Connect.
The key features of the new payload include greater precision and accuracy, a wider range, higher point density, and improved photon sensitivity. The new LiDAR payload for the Elios 3 is an alternative to the existing Ouster OS0-32 Rev 6.2, and targets professionals seeking survey-grade results in hard-to-reach, inaccessible spaces.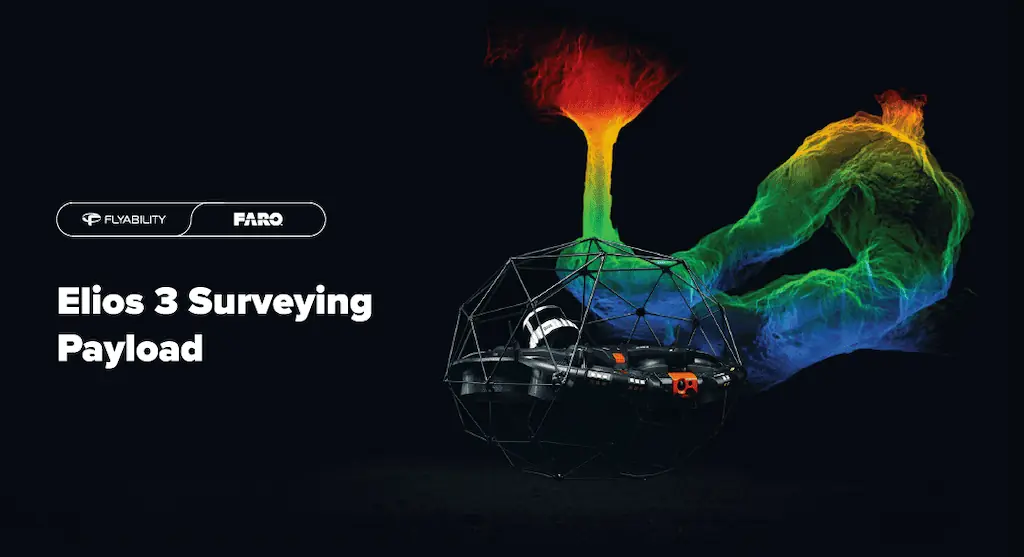 The enhanced features include volumetric measurements that are accurate to within 1% of terrestrial laser scans, distance measurements with centimeter precision, and more detailed point clouds with sharper definition. In addition, the Surveying payload is better suited for symmetrical environments, appealing to inspectors of wastewater pipes and sewers.
The new Surveying Payload is sold in a bundle with FARO Connect, a powerful software solution by the global leader in 3D measurement FARO Technologies. The software has SLAM (Simultaneous Localization and Mapping) presets that are optimized for data gathered with the Elios 3.
During processing, Connect will automatically interpret reflective targets as ground control points to georeference Elios 3 point clouds, as well as filter them for noise. With these targets, Connect can also align multiple point clouds to create a single, clean result for clear visualization. The outputs can be exported in industry-standard formats, enabling smooth transfer of data and further work.
With this addition to the Flyability portfolio, users can decide on the level of precision they require from their Elios 3 according to their specific industry needs. The new Surveying Payload is available for purchase directly from Flyability and its network of resellers. Learn more about the new payload on the Flyability website.
"The new Surveying Payload is a great step forward in enhancing the data quality achievable with a drone survey. We're especially excited because this is a second payload for the Elios 3 and supports our long-term vision of routine drone inspections with minimal hardware turnover," said Adrien Briod, Chief Technical Officer and co-founder of Flyability.
"The new survey package from Flyability represents another leap forward in their drive to make surveying easier and safer. FARO Connect combined with the increased range and precision from the updated payload is a compelling solution offering and we're confident this will make a significant impact on customers mapping inaccessible environments," added Leo Martinez, Director Mapping Products, FARO Technologies.