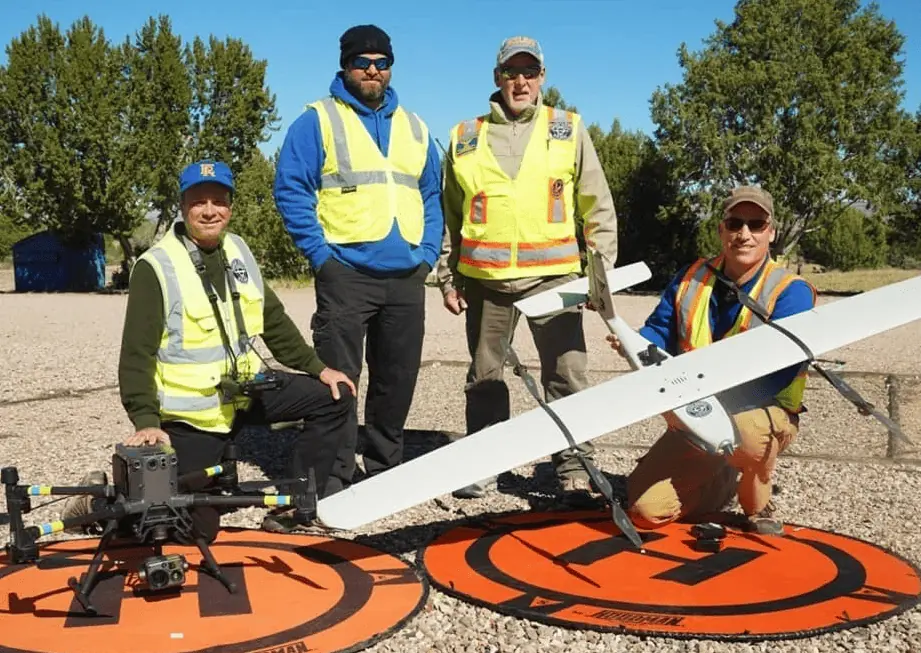 Embry-Riddle Aeronautical University has been contracted to assist in the development of curriculum and online training for small Uncrewed Aerial Systems (sUAS) operators for the U.S. Department of State's Bureau of International Narcotics and Law Enforcement Affairs, Office of Aviation, or Air Wing.
A leader in uncrewed systems application and safety and the first academic institution in the world to receive the Trusted Operator certification from the association for Unmanned Vehicle Systems International (AUVSI), in 2018, the university will lend its expertise in designing and administering a standardized training program that could potentially be used by government employees, law enforcement entities and civil aviation authorities all over the world.
The final step will be to design courseware in conjunction with the Air Wing and offer training to students, earning them an industry certification in sUAS.
"The government has training standards and robust administrative policies and procedures already in place globally for everything that is crewed but nothing that is uncrewed," said Dr. Scott Burgess, Associate Professor of Aviation and Principal Investigator on the project.
"Their intent is to standardize sUAS training, certification and standardization globally," Burgess added. "Our job is to offer our existing sUAS professional education, thus enabling their crews to perform to a set standard, as well as assist in setting conditions that provide a level of knowledge, skills and abilities equivalent to or surpassing established international sUAS crew standards."
"The Worldwide Campus Department of Flight has worked aggressively over the past six years to raise the bar for UAS operational integration, training and standardization into various commercial and governmental disciplines, and the federal government came to us for a reason," Burgess added. "They have been very open to our ideas, due to the fact that our strength in these areas is combined with our knowledge in aviation safety. The DoS has also encouraged further ideas to establish a noteworthy program."
"We are very pleased to partner with the U.S. Department of State, Bureau of International Narcotics and Law Enforcement Affairs Air Wing in this endeavor," said Dr. John R. Watret, FRAeS, chancellor of Embry-Riddle's Worldwide Campus. "As leaders in UAS education programs, we are extremely well-equipped to support these operators and ensure they receive the highest level of training."
Burgess is leading the project alongside fellow drone experts from the College of Aviation at Embry-Riddle's Worldwide Campus, David Thirtyacre, Department of Flight chair, and Associate Professors Joe Cerreta and Anthony Galante.
Find UAV operator courses and customisable training solutions for Drones, UAS, ROV and USV > >