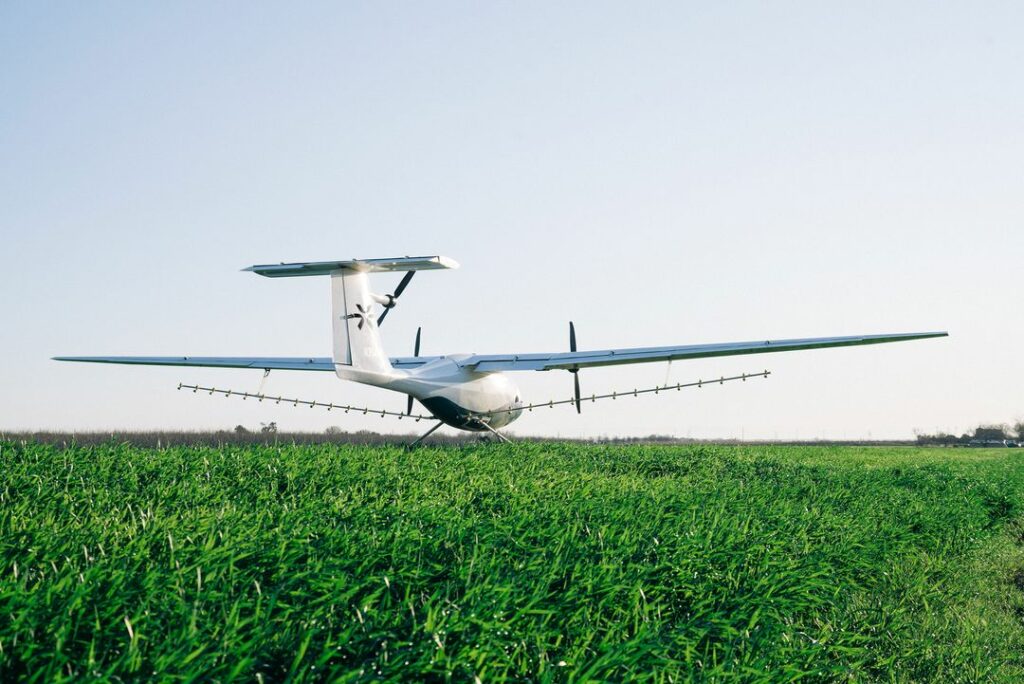 Pyka has received Federal Aviation Administration (FAA) approval to operate its Pelican Spray aircraft for crop protection commercially nationwide.
With a gross weight of 1,125lbs, Pyka's highly-automated UAS is believed to be the largest ever to receive FAA authorization for commercial operation in the US.
In conjunction with an agricultural aircraft operator certificate, this highly-anticipated FAA approval will enable Pyka to commence commercial operations in the United States, bringing safety, environmental, and economic benefits to American farmers and the greater public.
According to Pyka, the FAA's action to authorize its operations signifies the agency's commitment to enabling larger and more advanced agricultural UAS operations that will save lives and advance American leadership in the $60 billion global drone market.
With access to Pyka's fixed-wing, highly-automated all-electric aerial application technology, American farmers and neighboring agricultural communities will benefit from a safer alternative to piloted spray aircraft, increased spray precision, reduced chemical usage costs, and minimized environmental impact. Pyka's Pelican Spray aircraft is the world's largest and most productive agricultural spray drone and is already operational on farms in Costa Rica, Honduras, and Brazil. It can carry up to 540lbs (70 gallons) of liquid and spray up to 240 acres per hour.
"We are beyond thrilled to celebrate this commercial approval and regulatory milestone," said Michael Norcia, Pyka CEO. "Pyka's aircraft provide an essential tool for protecting crops, unlocking cost savings for growers, and reducing our impact on the environment. This commercial approval is the first step in enabling us to generate massive value for growers in the U.S., Latin America, and other markets we operate in, while also laying the operational and regulatory groundwork for eventual scaling into uncrewed cargo operations worldwide."
"This is a significant win for Pyka and the agricultural community they serve. Among other safety and environmental benefits, the use of highly-automated UAS like the Pelican to perform potentially hazardous aircraft operations can reduce the number of pilot fatalities that occur each year in the aerial agricultural spraying industry," added Lisa Ellman, Partner and Chair of Hogan Lovells' Uncrewed Aircraft System Practice and leading policy advocate for the commercial UAS industry.
Find suppliers of drones used in agriculture, agritech and agricultural UAVs >>